The Bulls Masters were always going to head to Chinchilla to help kick off the Melon Fest with a T20 game against the Chinchilla District Watermelons. They were always going to do their school clinics and the Kids Super Clinic and the sponsor night.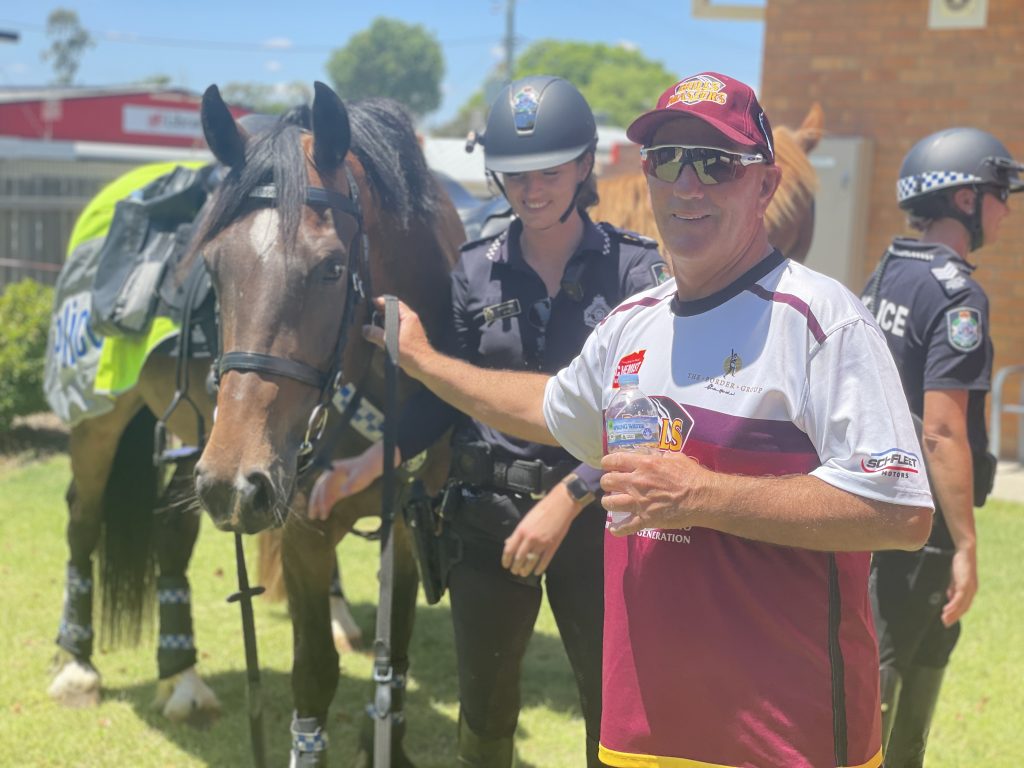 But after a chance meeting between Bulls Masters Managing Director, Jimmy Maher and Queensland Police Commissioner Katarina Carroll at the Gabba, the Chinchilla tour also became about honouring the fallen Police Officers, Matthew Arnold and Rachel McCrow and the neighbour, Alan Dare who were gunned down in Tara in December 2022.
Minister for Tourism, Innovation and Sport, Sterling Hinchliffe was at the ground to witness the spectacle and help honour the night. The minister helped Commissioner Carroll toss the coin for the cricket game and both spoke to the crowd of around 3000 fans at the Chinchilla Recreation Ground before the minutes silence was honoured.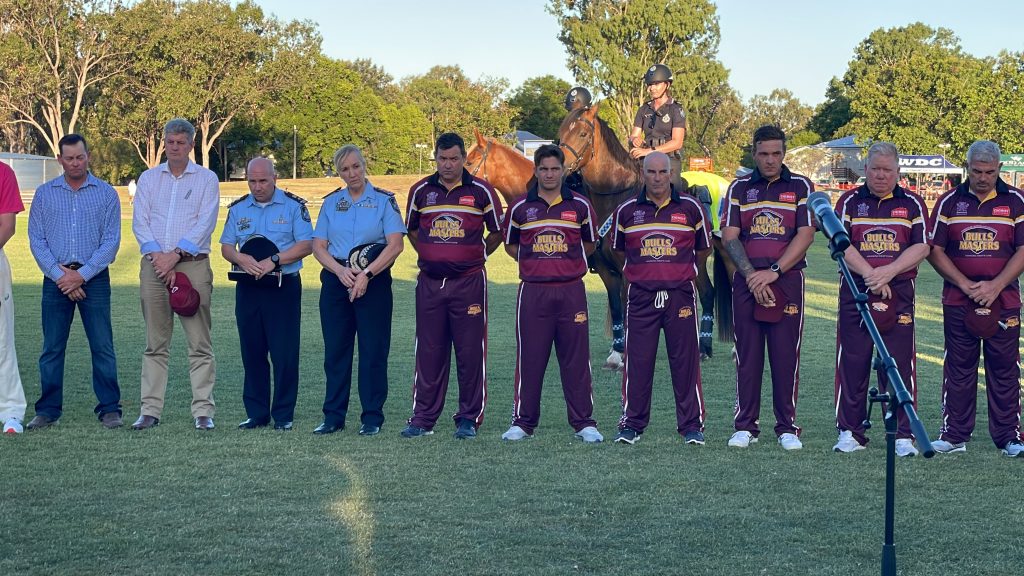 Two Police officers were included in both teams and the Chinchilla Police had a strong presence at the ground to support their commerades. The officers involved were:
Chinchilla Invitational – Sergeant Pete Reimers (Officer in Charge of Jandowae Station) and Detective Sergeant Colin Harvey (Officer in Charge Dalby CIB).
Qld Bulls Masters – Senior Constable Justin Drier (Officer in Charge, Chinchilla Station) and Constable Craig Loveland (Tara Station).
It was the first time the Bulls Masters had made it out to Chinchilla since the Melon Fest of 2019 after Covid lockdowns ruined the 2021 Melon Fest and there was a strong response from the community with many schools signing up for the Bulls Masters visits and lots of kids joining in the free kids Super Clinic before the game.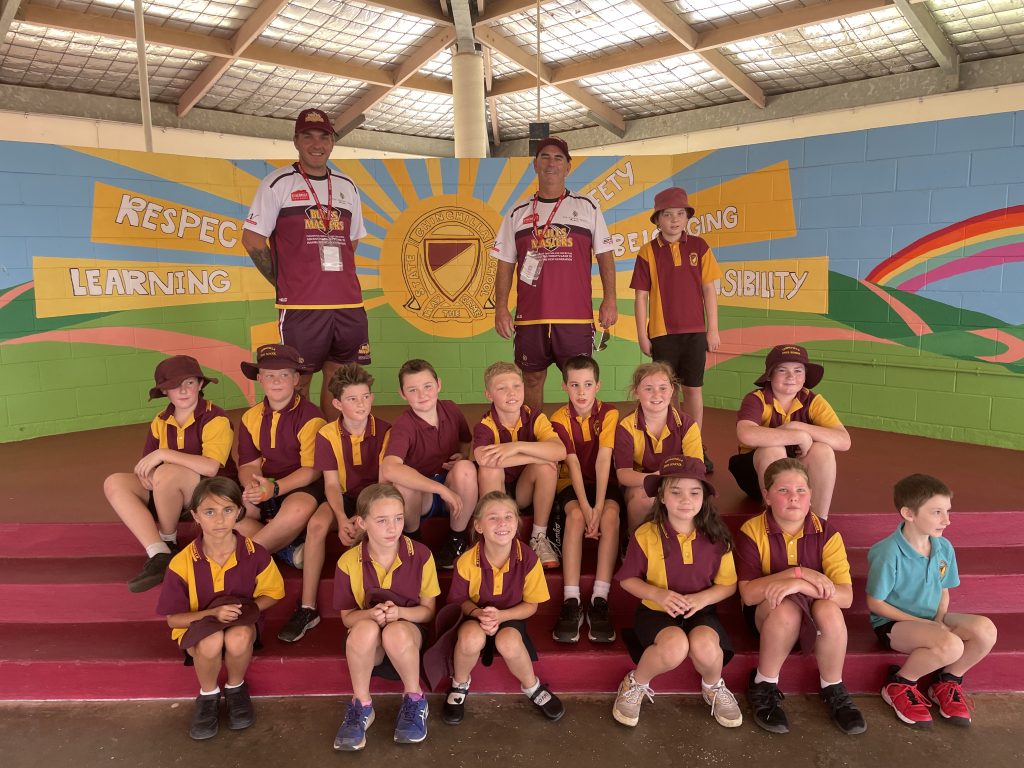 The game was a huge success with Brisbane Heat sensation, Josh Brown thrilling the crowd with some massive hits and former Chinchilla local Nathan Reardon bombing some sixes into the tennis courts.
With the Bulls Masters making 212 runs in their 20 overs batting first, it was always going to be a tall order for the locals to chase the runs with the likes of former Queensland Bulls fast bowlers, Joe Dawes and Adam Dale opening the bowling, and current Adelaide Strikers leg-spinner, Cameron Boyce to follow.
The locals made a good fist of the chase and finished with 148 runs.