The teams are in as all Regional Queensland zones set their sights on taking the Youth Cup crown from the Sunshine Coast Scorchers.
The Bulls Masters Youth Cup enters its seventh season moving from Bundaberg to the Far North Queensland tropics of Cairns. The Bulls Masters thank the Cairns Regional Council and Halpin Partners Accounting for investing in young Regional cricketers.
The Youth Cup is one of the most important pathways for Regional Queensland Cricketers looking to advance their credentials and possibly earn the recognition from the many scouts watching. In the past, players have been identified and earned scholarship offers or Queensland Premier Cricket clubs have come knocking, looking to poach the country's brightest stars.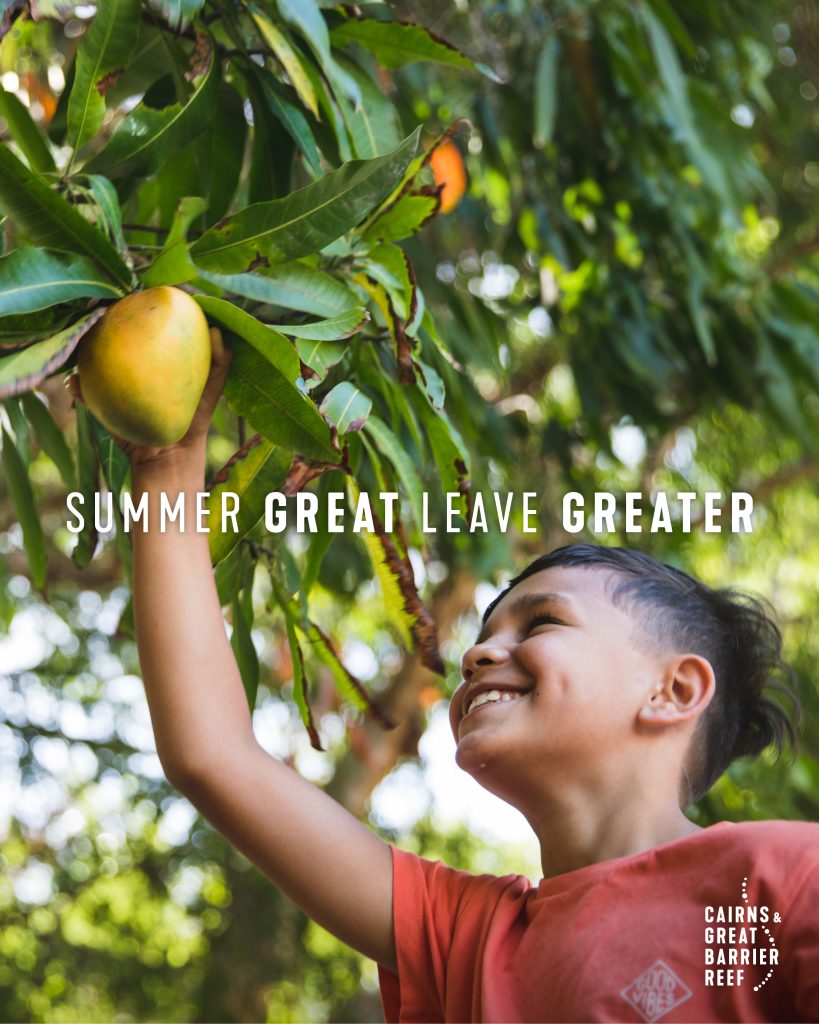 But not everyone is looking to make the big time, so the Bulls Masters Youth Cup offers an opportunity for most to test themselves at a higher level and represent their region with pride.
Darling Downs have been the most dominant side in the history of the Youth Cup, winning it three times. Mackay/Whitsundays and South East Queensland have both won the tournament once, while Sunshine Coast only joined the competition last year, replacing the Gold Coast and they took it out in their very first go.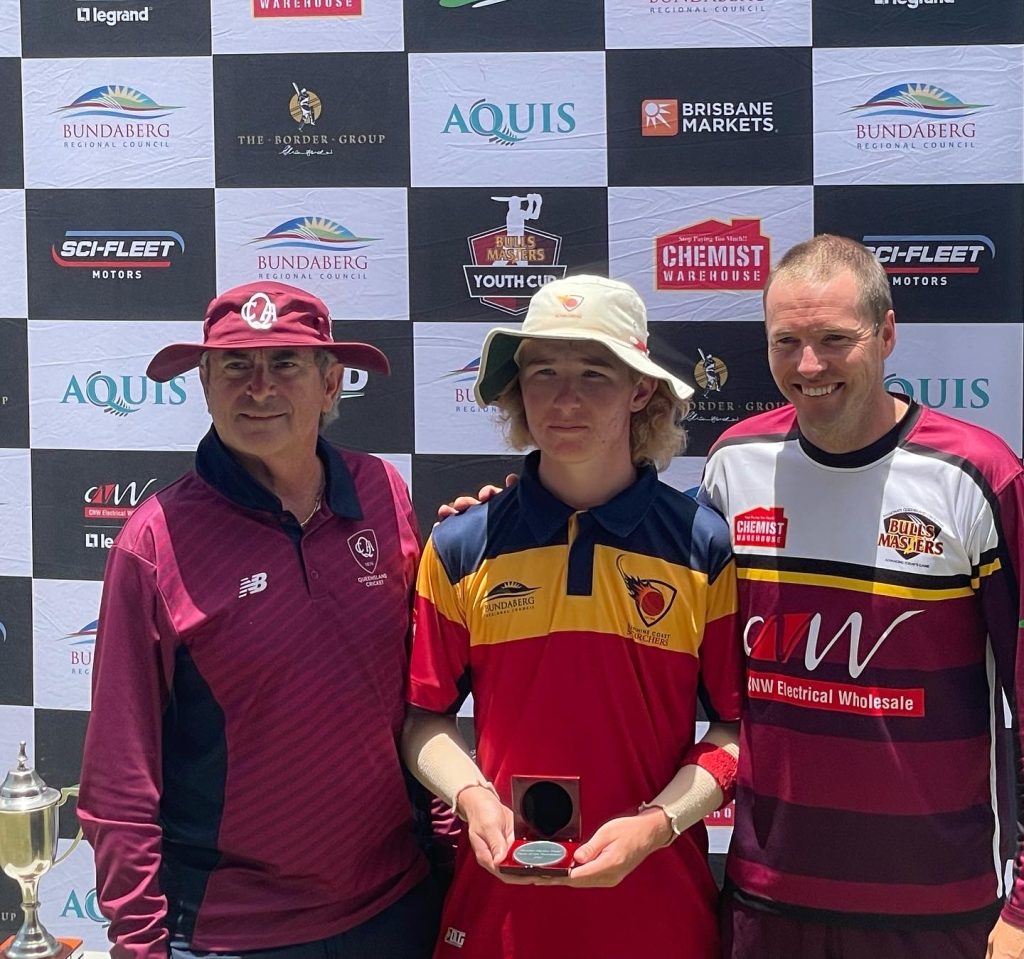 The event runs from Sunday December, 11 to Thursday December 15th.
Wide Bay Flames:
 Hayden Andreassen,  Bayley Fagg, Joshua Fearby,  River Felstead, Tom Geldard, Ethan Hamel,  Lachlan Heycox, Toby Lamond, Lachlan Nitschinsk, Cooper Rehbein, Sam Stuchbery,  Aeddan White 
Mentor: Carl Rackemann, Coach: Sean Stuchbery, Manager: Scott Lamond 
North Queensland Monsoons: 
Salvatore Cardillo, Pierce Carrara, Finn Carroll, James Geeves, Harley Gough, Brock Harrington, Corey Heidke, Joshua Neilson, Connor Sadler, Noah Talbot, Madhava Vyas, Logyn-John Webster
Mentor: Chris Swan, Coach:  Lachlan Ford, Manager:  Luke Lamborn 
Darling Downs Suns:
Lachlan Howard, Charlie Lachmund, Sam Coleborn,  Samuel Bourke, Gurnoor Singh Randhawa, Sam Gillespie, Rohan Brady, Dominic Black, Connor Walker, Dylan Fedrick, Joshua Midolo, Ryan Hines, 
Mentor: Gavin Fitness, Coach: Danny Coleborn, Manager:  Leon Gillespie 
CQ Seamers:
Riley McDonald, Ben van Bael, Austin Kasprowicz, Richard Meiring, Jackson Baillie, Thomas Smith, William McCullagh, Jonty Hayward, Eddie Grice, Cayden Kent, Chad Charlesworth, Declan Earl
Mentor: Ken Healy Coach: Gary Glisson, Manager: Steve McDonald 
Far North Fusion:
Jake Bombardieri, Cooper Steptoe, Alex Twidale, Riley Lennon, Patrick Stevens, Jack Porter, Henry King,  Harry Halpin, Curtis Wright, Campbell Palmer, Angus Vikionkorpi, Nash Coghlan
Mentor: Nathan Reardon, Coach: Tony Potts, Manager: Nathan Ferris 
Mackay/Whitsundays Nitros:
 Etienne Pretorius, Liam Newberry, Lachlan Evetts, Cameron Tomerini, Jack Muller, Charles Lott, Max Campbell, Karmichael Dee, Kouper Minniecon, Grady Turner, Darcy Milne, Kohan Mau  
Mentor: Peter Forrest, Coach: Jason Butterworth, Manager: Justin Dee 
Sunshine Coast Scorchers:  Damon Bass, Oliver Pitcher, Aiden Cushan, Zac Robinson, Lachlan Hardiker, Riley Schultz, Zaden Melverton, Ashton Schultz, Finn Mayo, Will Rabnott, Will Noffke, Zane Jankowiak
Mentor: Peter Drinnen, Coach: Blaine Schloss, Manager: Travis Schultz
SEQ Stormers:
Chase Rodgers, Jack Henry Verrenkamp, Jed Turner, Joshua Robert Witham, Joseph Sippel, Kai Andrew Pout, Luke Bostock, Luke James Harper, Noah Plater, Thomas Manning-Jones, William Whatmore, Jack Hillier
Mentor: Brendan Creevey, Coach: Lindsay Trigar, Manager: Joseph Plater