The 6th annual Bulls Masters Tour to Bundaberg was billed as "The Decider", with both the Bundaberg Invitational XI and the Bulls Masters claiming two wins a piece and one rain-out in the previous five years. It was a game with pride and bragging rights on the line… but first the Bulls Masters would have to get through their community obligations.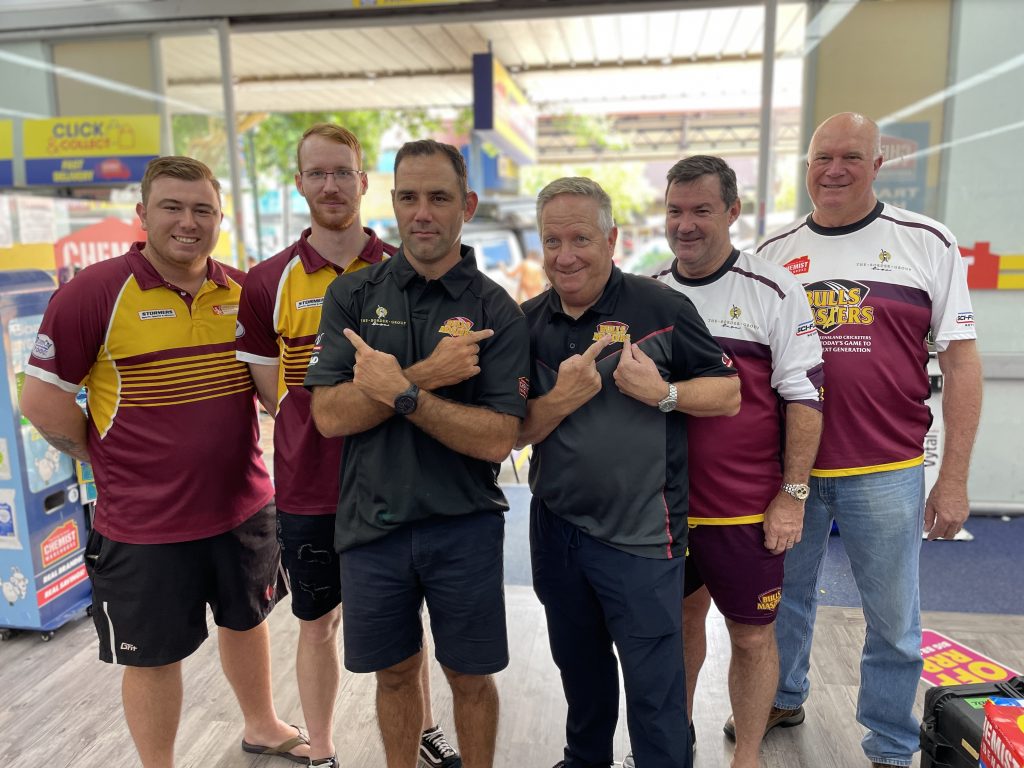 The Golf Day at Coral Cove is the traditional start to the Bulls Masters Tour and this year it was made extra special, with all corporate teams aiming to win the inaugural Rod Marsh Trophy.
At the end of the day it was Takalvans Two who claimed the win with handicap score of 54.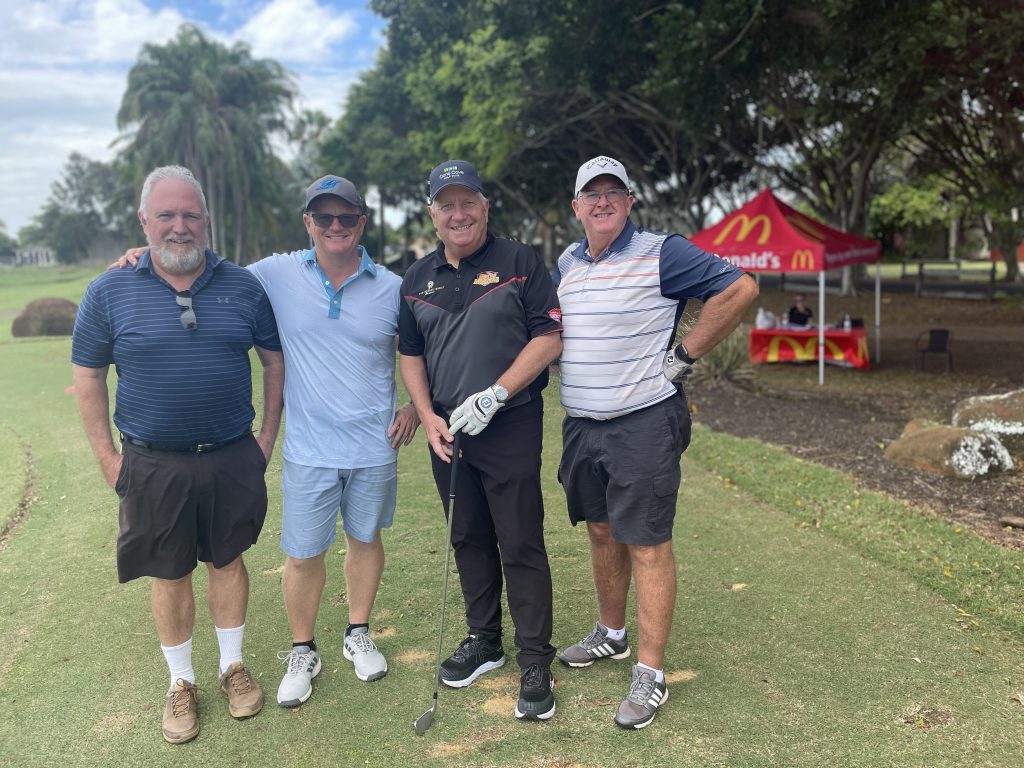 Michael Kasprowicz entertained the crowd after the game with some fascinating tales from his career and insight of the current game and a small auction raised some much needed funds for the local cricket association.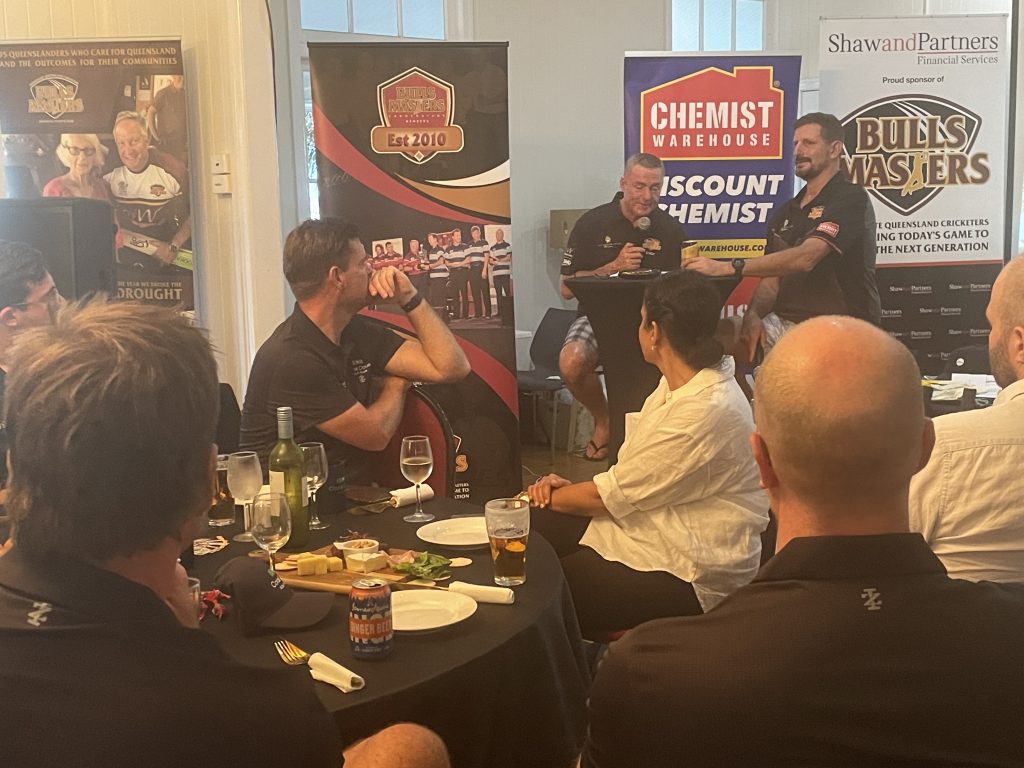 The Bulls Masters had a busy Friday with the players splitting up and heading to all ends of the Bundaberg Region to run school clinics. This is one of the main reasons that the Bulls Masters exist, to inspire and help develop the kids in Regional Queensland towns like Bundaberg.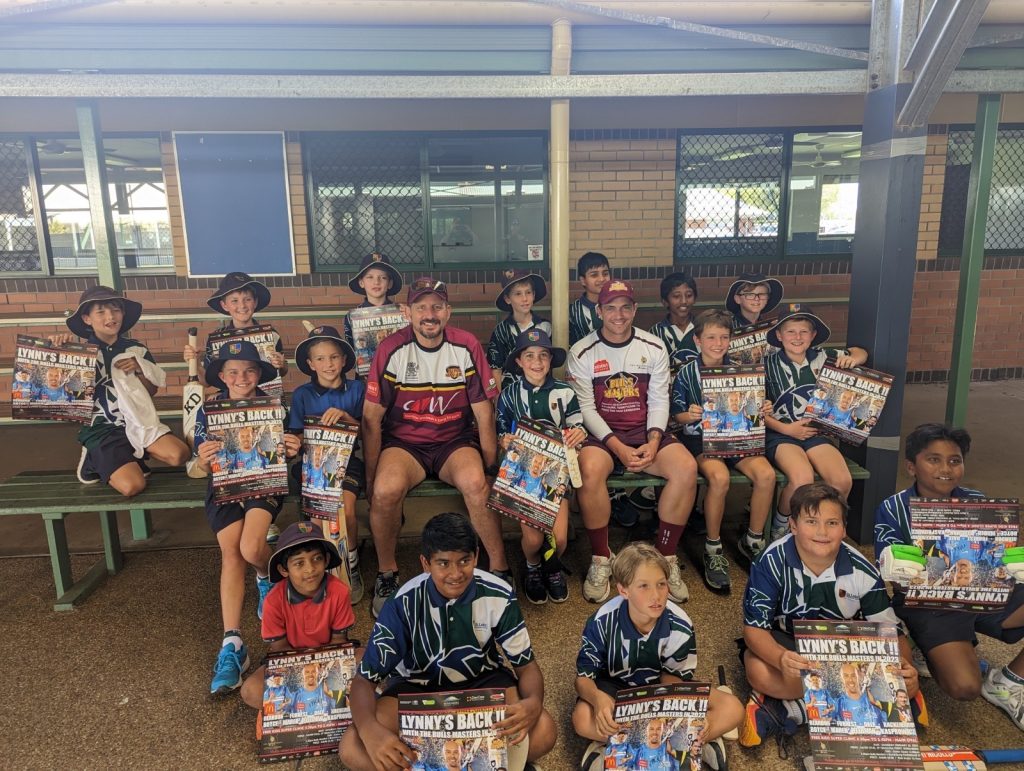 There were public appearances too with Cameron Smith, Ian Healy, Carl Rackemann and Jimmy Maher heading to our loyal sponsor, Chemist Warehouse to sign autographs and give away merchandise packs.
Some of the fans who showed up to get photos with the players were local politicians, Councillor Vince Habermann OAM and the Honourable Keith Pitt MP.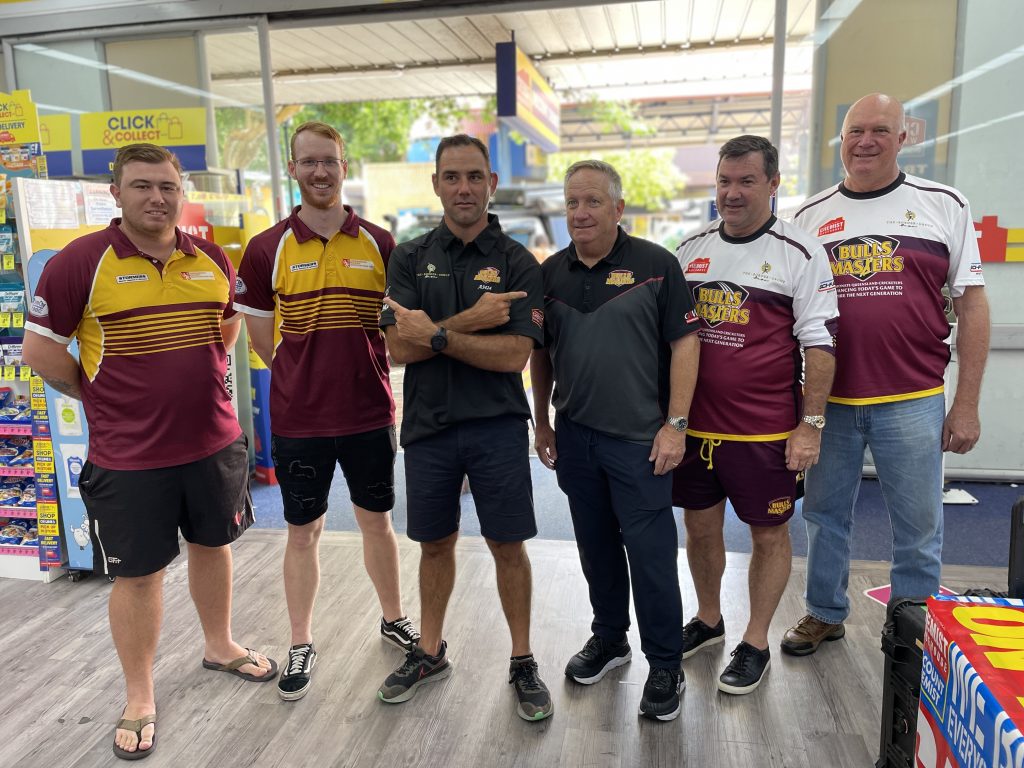 The sportsmans dinner at the Multiplex Centre was absolutely sold-out with 400 people cramming into the centre to hear tales from the G.O.A.T. of rugby league, Cameron Smith and former Australian Cricket legends, Adam Dale and Peter Forrest.
Following the sport stars was internationally renowned comedian, Phil Cass who had the crowd in stitches as he taunted members of the crowd, including Bulls Masters Club 95 member, Dale Rethamel.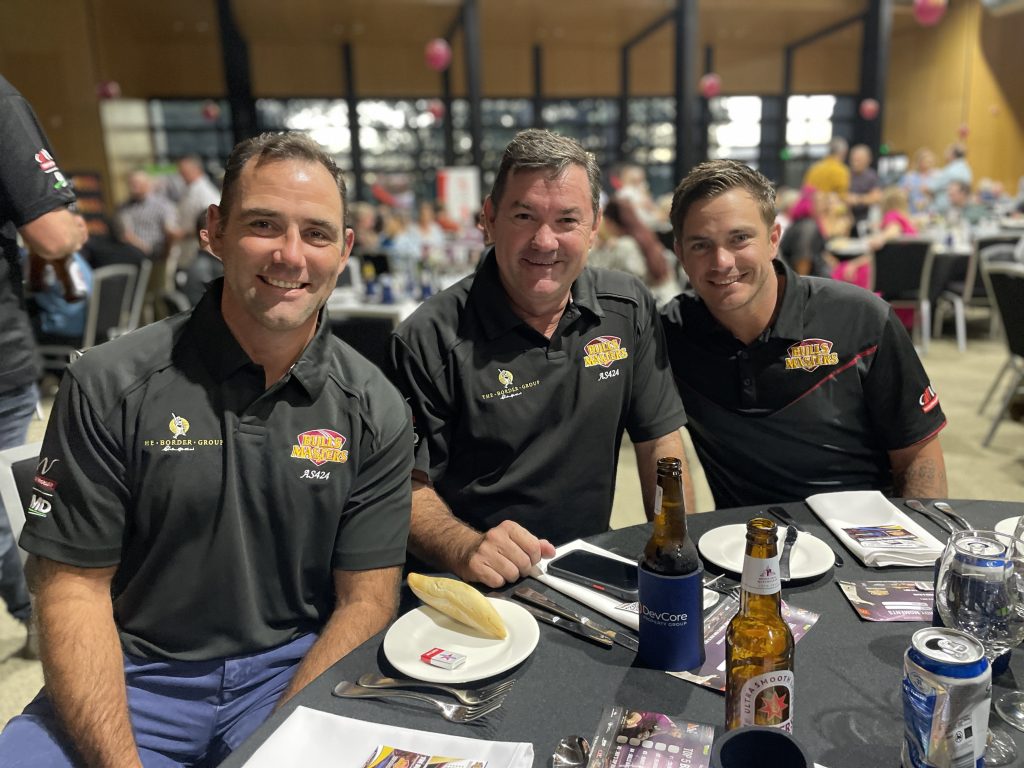 The game on Saturday night at Salter Oval had another big crowd attend. Many of them kids who came to attend the free kids super clinic and get autographs and photos with their heroes in the McDonalds tent.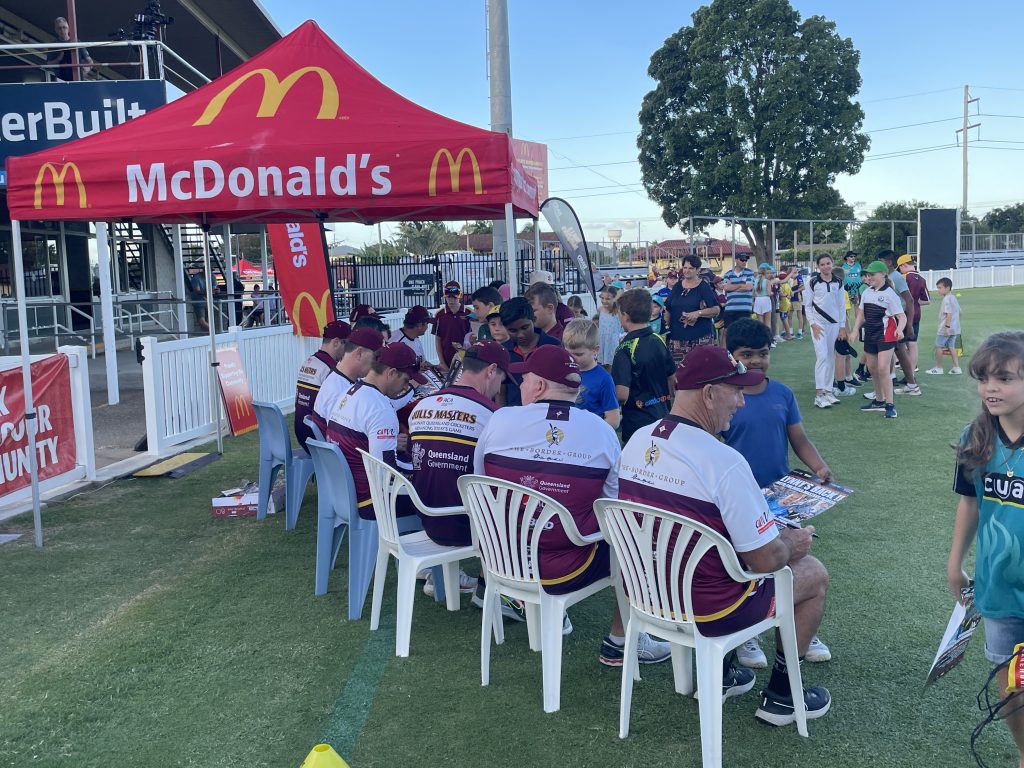 The game was a cracker, with the Bulls Masters struggling to build partnerships with the bat initially, until former Queensland all-rounder, Michael Phillipson got away at the end to lift the score up to 164 with a timely unbeaten half-century.
The locals were right in the game at the half-way point of their innings with only two wickets down and they were ahead of where the Bulls Masters were at the same stage.
Enter Adelaide Strikers leg-spinner Cameron Boyce and his four wickets turned the game for the Bulls Masters.
A late flurry got the Bundaberg Invitational XI up to 150 but it was too little too late and the Bulls Masters pull ahead 3-2 in the all-time head to head.