Chairman's report snapshot
The challenge is on, and we relish creating playing opportunities for country cricketers. Very soon we want them competing much better against city teams when those moments happen.
On top of playing opportunities, we know elite coaching is an area, crucial in cricket. So with the assistance of Chemist Warehouse we'll continue a series of 3 days clinics with former test and first class players, willing to inspire younger players. The City of this huge state, shouldn't be the only place where inspiration happens for talented cricketers.
The Bulls Masters should be extremely proud of the Country Challenge for seniors and the Youth Cup for U16's later in the year. Assembling the best country talent matching them and their coaches up with former Qld players for the finest of pointers.
Community and country cricket is where the Bulls Masters is adding much value in Queensland. Vast distances can be covered better, providing concepts to keep local players motivated for longer careers. With our assistance, cricket can still provide elite clinics to the best regional juniors as well as maintaining the volunteer's focus of improving local competitions for the players who aren't involved in rep teams. For Qld Cricket, Qld Country Cricket and the Bulls Masters to be able to access passionate former and sometimes current Queensland players is unique and impressive.
Managing Director's report snapshot
The Bulls Masters broke new ground as the Covid pandemic gave way after two frustrating years to return to our welcome normal travel arrangements. The Covid clouds lifted permanently midway through a year that included visits to all corners of the state.
The new ground came with our first regional women's camp in Mission Beach which continued the growth of a Bulls Masters organisation that sticks to the same charter: to deliver opportunities to develop cricket across this great state of Queensland. We again did this through various ways: tournaments; fundraising events; supporting causes outside of cricket; and specialist coaching for both players and coaches and to engage the former Queensland players. Our aim every year is the same: to do this at a high level and to do this consistently. That charter is non-negotiable.
We again proudly continued our partnership with Queensland Cricket supporting the Queensland Bulls, the Queensland Fire and the Brisbane Grade competition. It gives us great pride to support the teams that we so passionately played for in recent times. Our next generation of Bulls Masters will come from these teams that we support. We are grateful for the chance to continue to play a role in developing players who wear the maroon of Queensland with genuine pride.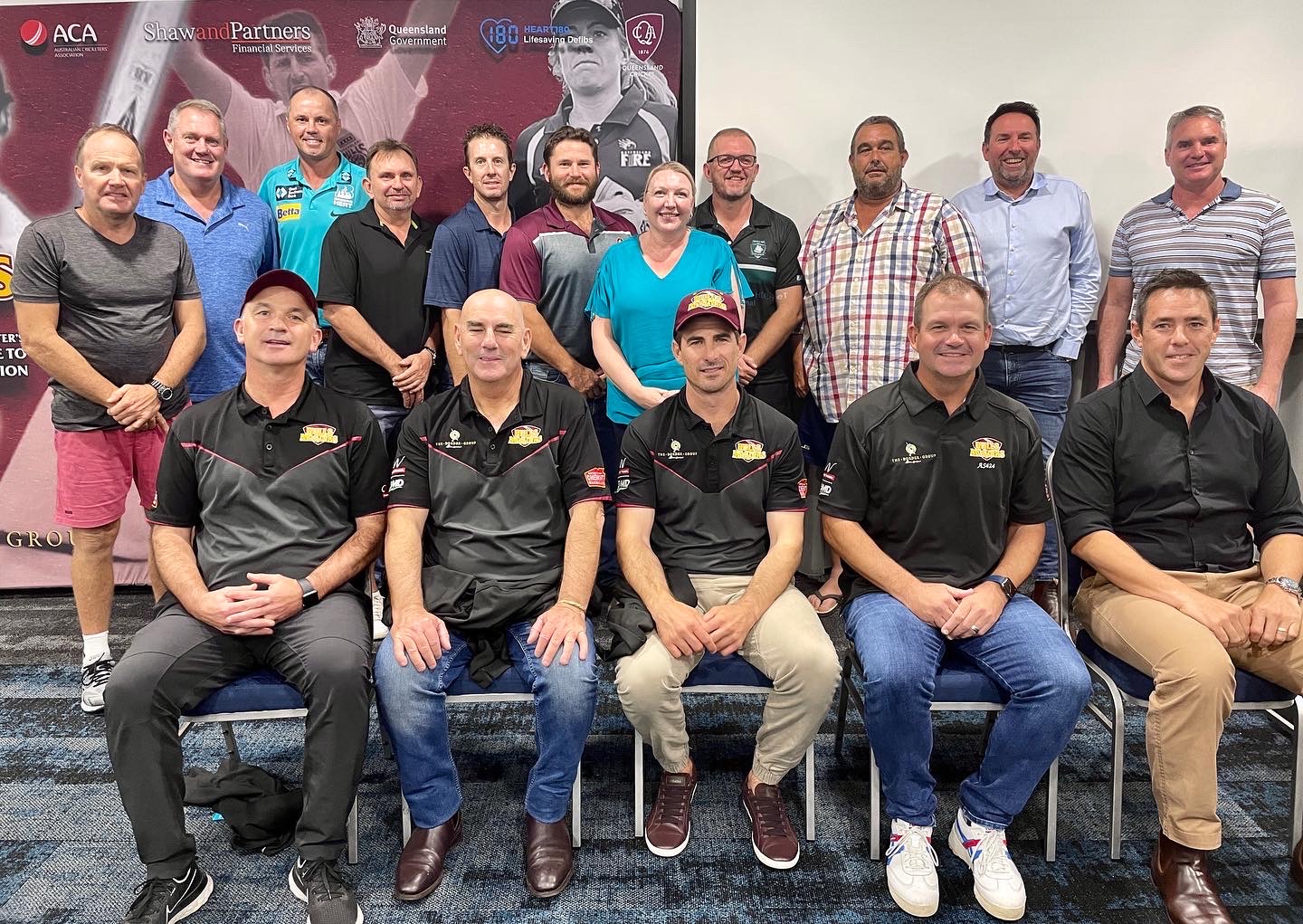 BULLS MASTERS (IN FINANCIAL YEAR ENDING 30 JUNE 2022) HAVE DIRECTLY INVESTED $337,746 INTO COUNTRY CHALLENGE, YOUTH CUP AND CRICKET DEVELOPMENT (COACHING AND SCHOOL VISITS) AND ARE PROUD TO HAVE DONATED TO DATE $645,838 AND IN THE LAST YEAR FACILITATED AND FUNDRAISED $894,478.
Year in review
TOURS
Mount Isa
Emerald
Jimboomba
Bundaberg
Cairns
Regional Women's Camp in Mission Beach, sponsored by Price Attack.
Specialist Chemist Warehouse three-day coaching camps in Cairns, Townsville and Rockhampton
EVENTS AND ACTIVITIES
Steak & Shiraz Club Series & Gala Dinners
Wynnum Manly District Cricket Club August 2021
The Ashes December 2021
Bundaberg Gala Dinner February 2022
Bulls Masters and Vintage Reds Corporate Lunch March 2022
Cairns Jnr Cricket Association & Far North Queensland Hospital Foundation Corporate Lunch May 2022
Country Challenge and Youth Cups
Country Challenge – Bundaberg October 2021
Youth Cup – Bundaberg December 2021
Country Challenge Grand Final – The Gabba January 2022
Coaching & Participation Clinics
Townsville Regional Coaching Clinic September 2021
Gympie Regional Coaching Clinic September 2021
Rockhampton Regional Coaching Clinic September 2021
Cairns Regional Coaching Clinic September 2021
Jimboomba Regional Coaching Clinic February 2022
Bundaberg Partcipation Clinic February 2022
Barcaldine Cricket Club Partcipation Clinic May 2022
Clermont Cricket Club Partcipation Clinic May 2022
Longreach Cricket Club Partcipation Clinic May 2022
Mission Beach Womens Camp June 2022
School Coaching Clinics
Mt Isa August 2021
Emerald & Central Highlands September 2021
Moranbah Novemeber 2021
Bundaberg February 2022
Far North Queensland May 2022
SEQ Disengaged Schools
Spinifex College School August 2021
Coaching Forums
Bundaberg February 2022
Mt Isa August 2021
Far North Queensland May 2022
T20 Matches
Bulls Masters v Mt Isa Invitational XI August 2021
Bulls Masters v Central Highlands Invitational XI September 2021
Bulls Masters v Bundaberg Invitational XI February 2022
Bulls Masters v Warehouse Invitation XI March 2022
Golf Days
Bulls Masters and Vintage Reds Brisbane Golf Day October 2021
Club 95 Annual Golf Day November 2021
Golf Day – Coral Cove February 2022
Port Douglas Golf Day June 2022
Charity Events
Relay for Life June 2022
Royal Brisbane Womens Hospital (RBWH) Giving Day June 2022
Annual Lunches
Annual Cornerstone Lunch October 2021
Annual Club 95 Lunch June 2022