Chairman's report snapshot
The social relevance of regional mental health just can't be ignored, and we stay involved proudly with Outback Futures who work in grieving communities attempting to provide some solace and hope. For kids to visualise a future, from such remote hardship, requires a lot of attention these days. It's long-term work and often a heartbreaking challenge.
Elite coaching is another area we feel is crucial in cricket, so with the assistance of Chemist Warehouse, we'll continue, a series of 3-day clinics with former players headlining and inspiring young players to achieve the high standards desired.
We have the incredible brand of the Brahman's to inspire many more teams state-wide, let's use it! Juniors, right through to seniors in Men's and Women's talent. The country areas seem to have the facilities while the city has the coaches, we need to better combine for the good of all.
What a year for high performance in Queensland cricket – Mens Sheffield Shield win, Women's inaugural WNCL victory and both Heat teams bowing out in the semis. The youth pathways were dismissed this year, so the sooner we reinstate our development structures, such success should flow for years. 
Managing Director's report snapshot
The Bulls Masters' 2020/21 program showed that unexpected new beginnings can emerge in times of great uncertainty. Covid impacted on our schedule for the second consecutive year. While the disruption in our previous year came at the end of our season, this time we were dealing with Covid impacts across most of the year.
We were forced to cancel our treasured annual trip to Mount Isa as Covid lockdowns took hold, but Bulls Masters added new locations to our list. For the first time, Bulls Masters played on the Atherton Tablelands and in Jimboomba. We were proud to add to our list such beautiful Queensland locations, enjoying the opportunity to meet new people and to spread the Bulls Masters' message.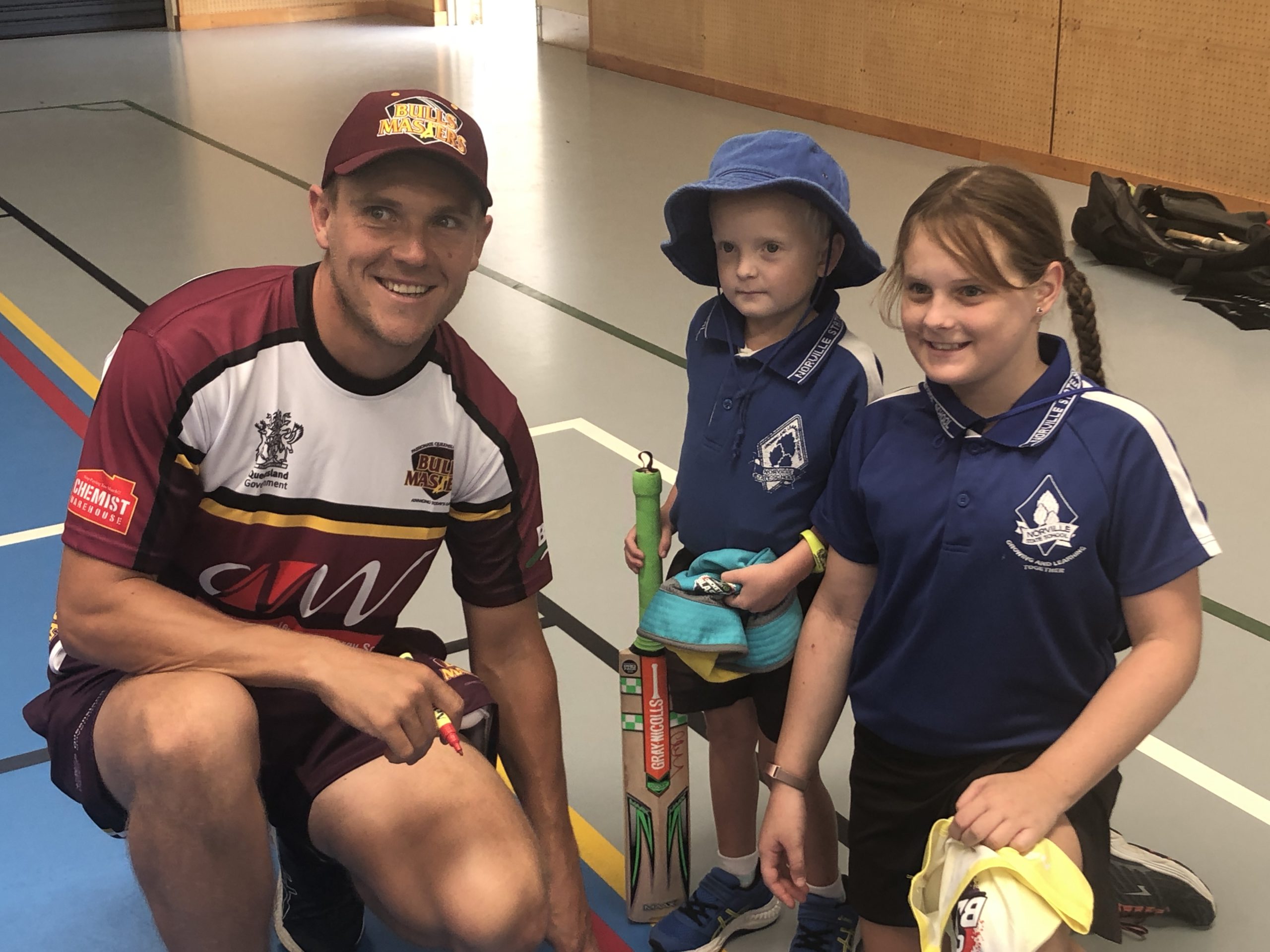 THE BULLS MASTERS HAVE INVESTED OVER $351,367 INTO COUNTRY CHALLENGE, YOUTH CUP, CRICKET DEVELOPMENT (COACHING) AND SCHOOL VISITS. WE ARE PROUD TO HAVE DONATED $141,961 IN THE LAST YEAR AND $925,180 SINCE INCEPTION INTO DIFFERENT COMMUNITY CAUSES. 
Year in review
TOURS
Rockhampton July 2020 
Emerald & Central Highlands September 2020 
CNW Western Queensland September 2020 
Jimboomba February 2021 
Gatton February 2021
Bundaberg February 2021
Atherton May 2021 
EVENTS AND ACTIVITIES
Coaching Clinic – Townsville September 2020 
Coaching Clinic – Harvey Bay September 2020 
Coachinng Clinic – Rockhampton September 2020 
Coaching Clinic – Cairns September 2020 
SEQ Disengaged School Clinics – Capalaba September 2020 
SEQ Disengaged School Clinics – Forest Lake September 2020 
School Coaching Clinics – Emerald & Central Highlands September 2020 
SEQ Disengaged School Clinics – Gleneagle September 2020 
SEQ Disengaged School Clinics – Alexandra Hills September 2020 
SEQ Disengaged School Clinics – Burleigh Waters September 2020 
Country Challenge – Bundaberg October
2020 Youth Cup – Bundaberg December 2020 
Steak & Shiraz Wests Lunch December 2020 
Gold Day – Coral Cove February 2021 
School Coaching Clinics – Bundaberg February 2021 
Coaching Forum – Bundaberg February 2021 
T20 Match Bulls Masters v Bundaberg Invitational XI February 2021 
Gala Dinner – Bundaberg February 2021 
T20 Match Bulls Masters v Atherton Invitational XI May 2021 
Gala Dinner – Atherton May 2021 
Gala Dinner – Rockhampton June 2021