Bulls Masters Join Forces With QPC Club Wynnum Manly Sea Eagles For Their Season Launch.
The eve of a new Queensland Premier Cricket season was an ideal time for the Wynnum Manly District Cricket Club to launch their annual fundraiser lunch at the Port Office Hotel.
Former Australian opening bowler, Damien "The Bowlologist" Fleming flew up from Melbourne to speak about some of the key moments in his illustrious career, including the events surrounding the 1999 World Cup Final that he played a huge part in.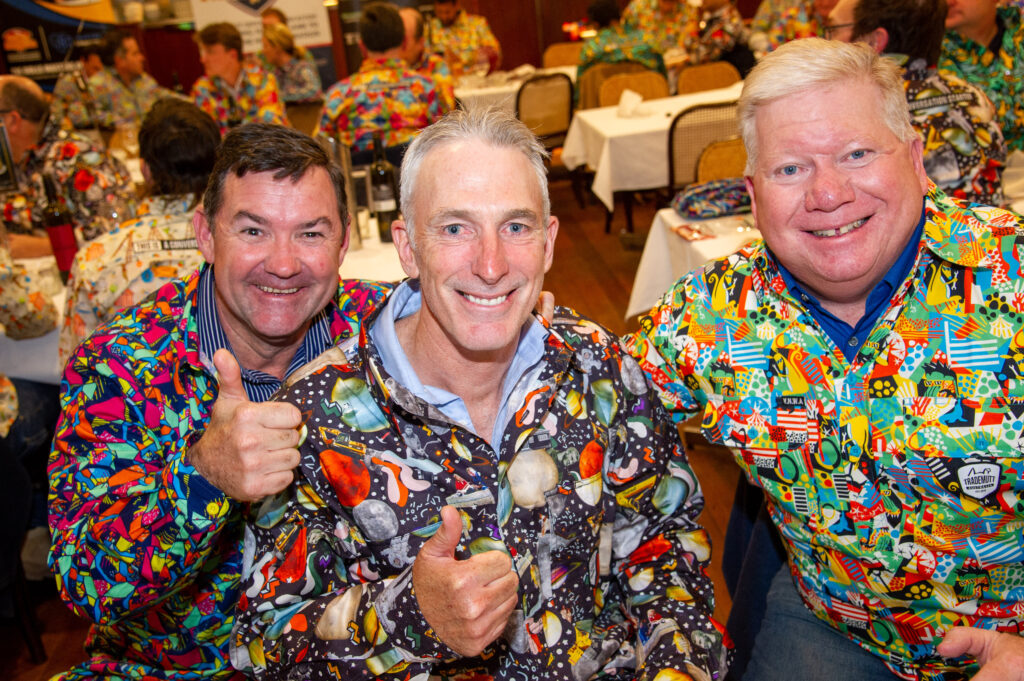 Also speaking on the day were former Sea Eagles and Australian opening bowler, Adam Dale with former Broncos and Maroons enforcer, Andrew Gee. Dale has recently returned to Queensland after living in Melbourne after retiring from professional cricket. He spoke about the Wynnum Manly Cricket Club being the driving force behind his rapid elevation into international cricket.
Andrew Gee stepped in to talk at the lunch after his great friend, Paul Green passed away less than a week before.
Green was originally booked to be a guest speaker at the Sea Eagles lunch but tragically passed away the week before. The lunch served as a tribute to Green, who has been a great friend to many of the Bulls Masters and has been along on tours and events in the past. Mental Health not-for-profit, TradeMutt came on board at the last minute to help the lunch raise awareness of the insidious sickness that claims so many young Australians lives.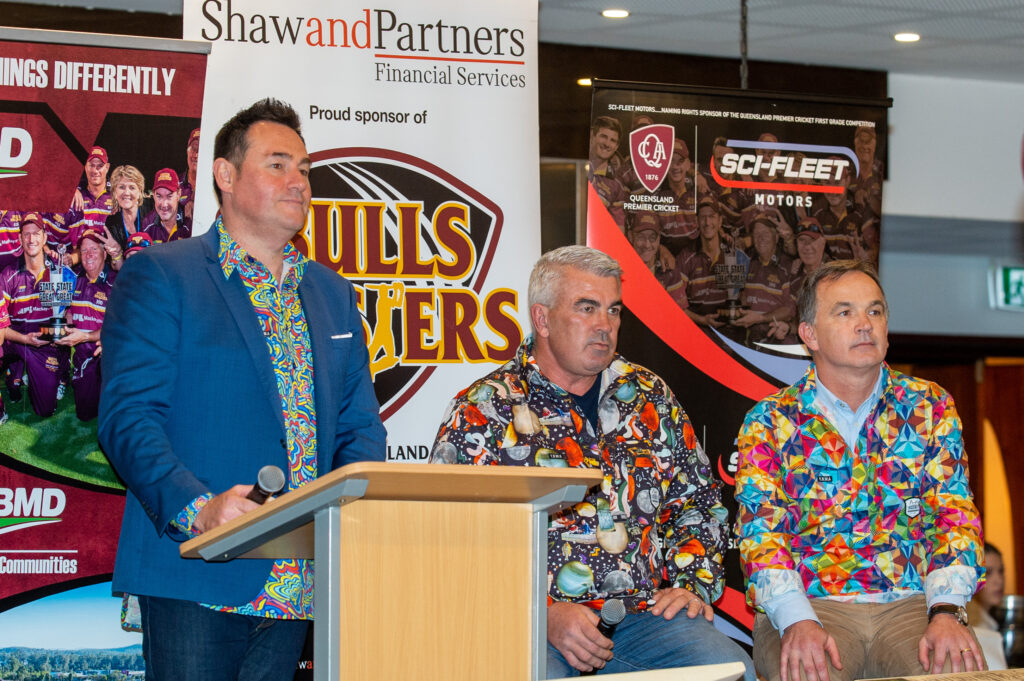 The colourful shirts were from TradeMutt. All of them have large writing on the back saying "This Is A Conversation Starter". The premise behind this saying is that men don't talk about their problems and their mental health suffers because of our stoic silence. If we change the stigma around mental health and encourage more people to speak out and ask for help when they need it we can save lives.
Around 160 people turned out to the Wynnum lunch which raised plenty of money for the Sea-Eagles who begin their Queensland Premier Cricket campaign this weekend, Saturday the 20th of August in the new T20 Max competition.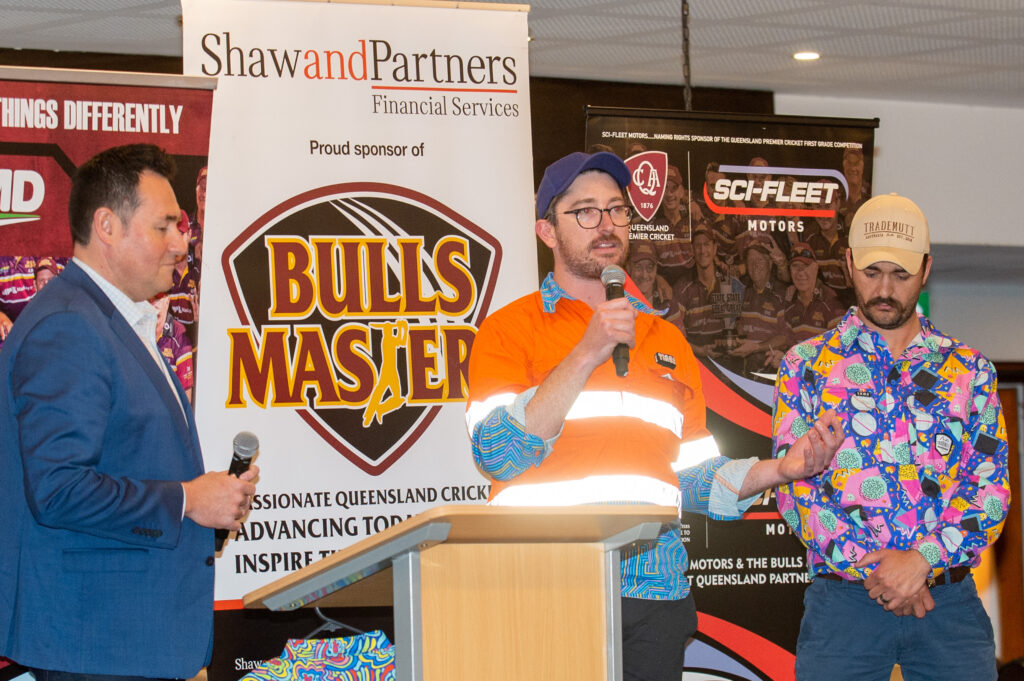 The Bulls Masters and Wynnum Manly District Cricket Club send our heartfelt sincerest condolences to Amanda, Jed and Emerson, and all of Paul Green's friends and wider family.