South Brisbane District Cricket Club had 125 Years of history to celebrate all crammed into one afternoon of fun at the Port Office Hotel.
There have been a few lean years for the Magpies in recent times but this is a club that has helped form the cricket landscape in Brisbane and was part of the inaugural Brisbane Cricket competition that began in 1897. Souths won their first ever game against Toowong that year but would have to wait until the turn of the century to claim their maiden A grade premiership in 1900/01.
 South Brisbane have had periods of domination, including five premierships in the 1900's and four through the sixties, including three in a row from 1960/61 – 63/64. The magpies most recent 1st grade premiership came in 2000/01 but it has been the clubs only top grade triumph this century and the fundraiser lunch was a part of the renewed push by the club to return to the halcyon days at the top of Queensland club cricket.
The man who helped Souths claim back to back 1st grade premierships in 1976/77 and 77/78 was none other than former Australian captain Greg Chappell and they turned to the mercurial leader again for the fundraiser. Chappell flew in from his new home in Adelaide to be the guest of honour and he spoke with MC Pat Welsh on stage about the trials and tribulations of his illustrious career.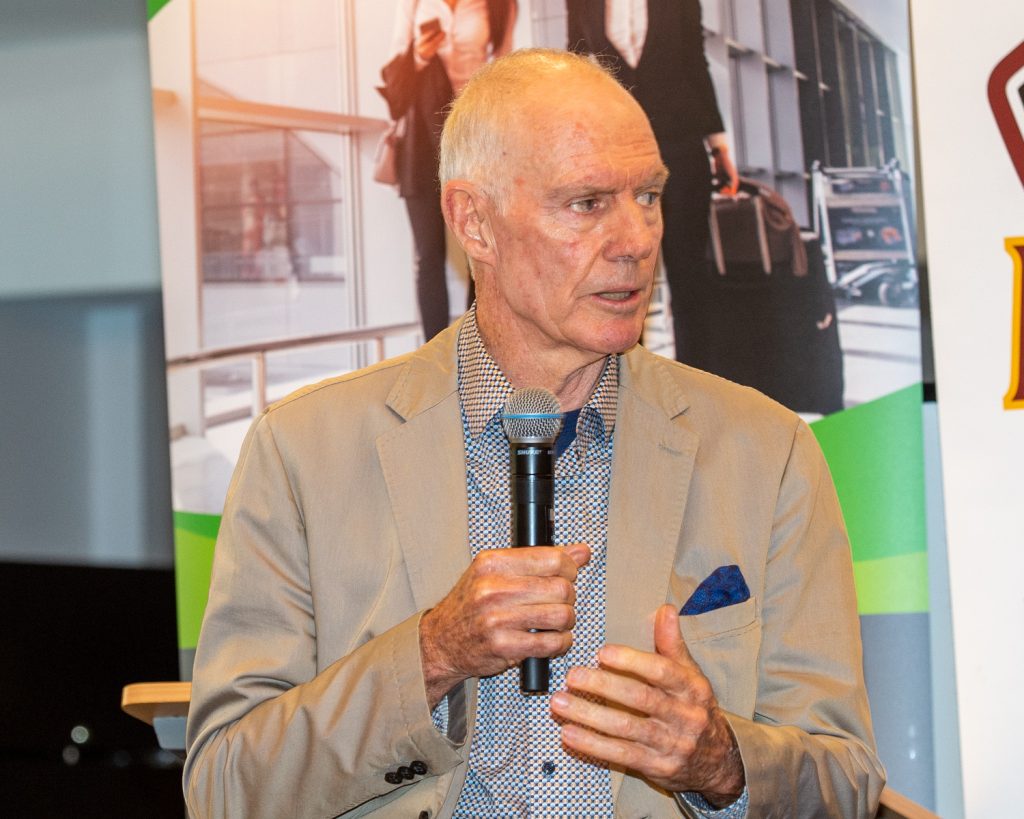 Also hitting the stage to speak about their cricket careers was Souths legends, Glenn Trimble and Ben Cutting who had some fascinating and very different experiences of professional cricket.
The 125 year celebration was a fundraiser aimed to contribute to the cricket programs and infrastructure at Souths home ground at Fehlberg Park. Souths 1st grade had a stronger year and look to be building towards success after making the T20 final, finishing top four in the 50 over game and getting off the bottom for a respectable mid-table finish in the 2-day cricket.
They also made the second grade and fifth grade final to cap off a wonderful year so far. Good luck to the Magpies!