Truloff and Wheeler Cap Dominant Year's With Scifleet Award
Bulls Masters Chairman, Ian Healy and Scifleet Motors Marketing Manager, Peter Thomas presented the standout performers of the 2021/22 QLD Premer Cricket season with their awards and prize today.
Sam Truloff had a prolific year with the bat for Western Suburbs, scoring 1235 runs at an average of 73.65, which included 5 centuries and a top score of 219.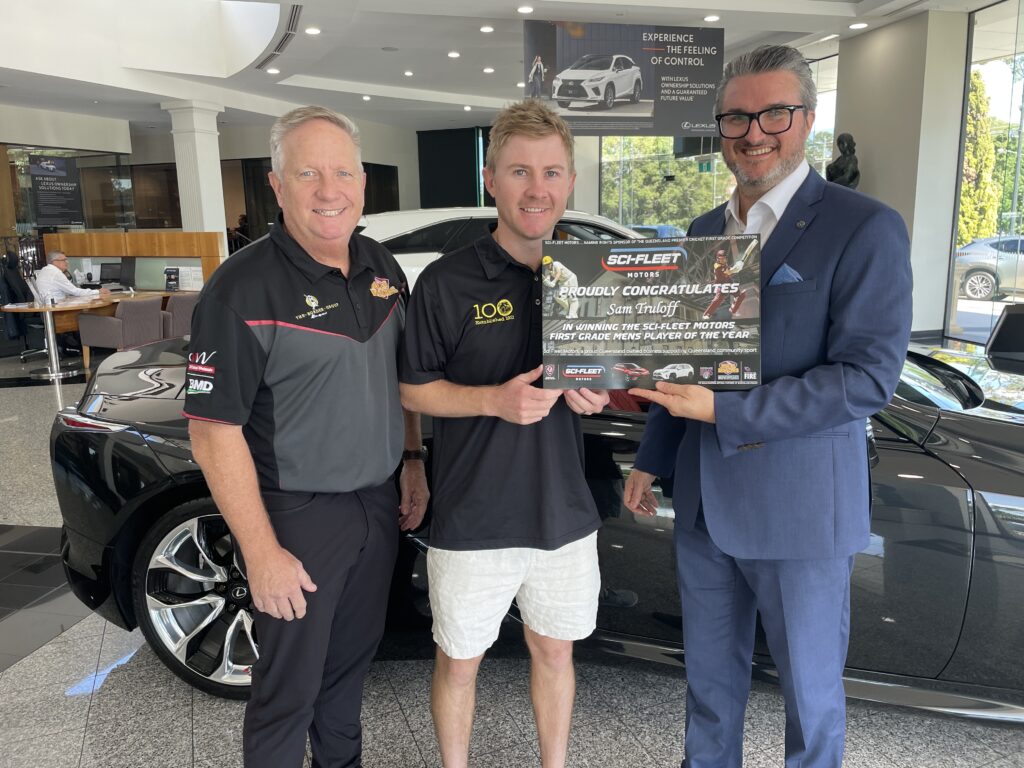 Tara Wheeler had another stellar season for the Gold Coast Dolphins, scoring 813 runs at an average of 34 and taking 18 wickets at 25 a piece.
It's not surprising that both Sam and Tara forced their way into the Queensland Bulls and Fire side. This goes to show that the Queensland Premier Cricket competition is very healthy and is a clear pathway for cricketers coming through the system to get noticed and move up the chain.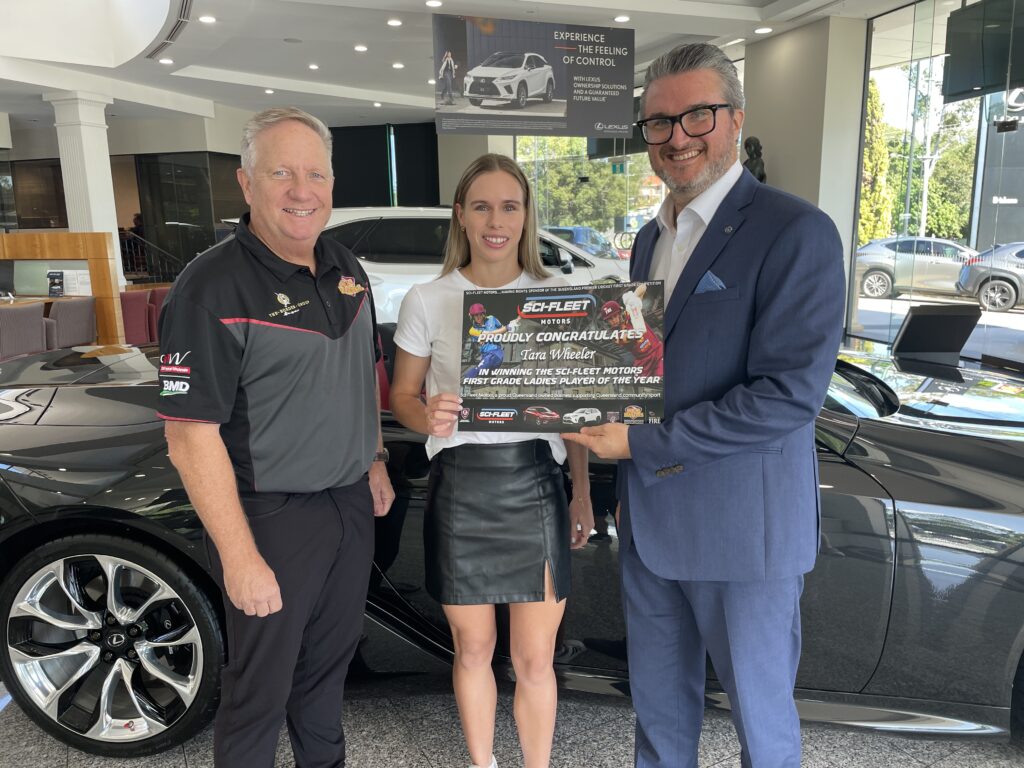 Scifleet are the naming rights sponsor for the QLD Premier Cricket 1st Grade competition and are a major partner of the Bulls Masters. Scifleet organised a $150 voucher for Stanley Restaurant at Howard Smith Wharves for both Sam and Tara.