Rodeo time in Mount Isa provides the backdrop for a Bulls Masters trip to support CNW Electrical Wholesale.
It has become an annual tour for the Bulls Masters and once again rodeo time in Mount Isa did not disappoint. This is the busiest time of the year for this Outback Queensland town as tourists and cowboys flock to see the biggest and richest rodeo held in the Southern Hemisphere. It provides the perfect backdrop for CNW Electrical to hold their electrical roadshow where their suppliers showcase the latest and greatest products to the tradies and industry professionals in the North West.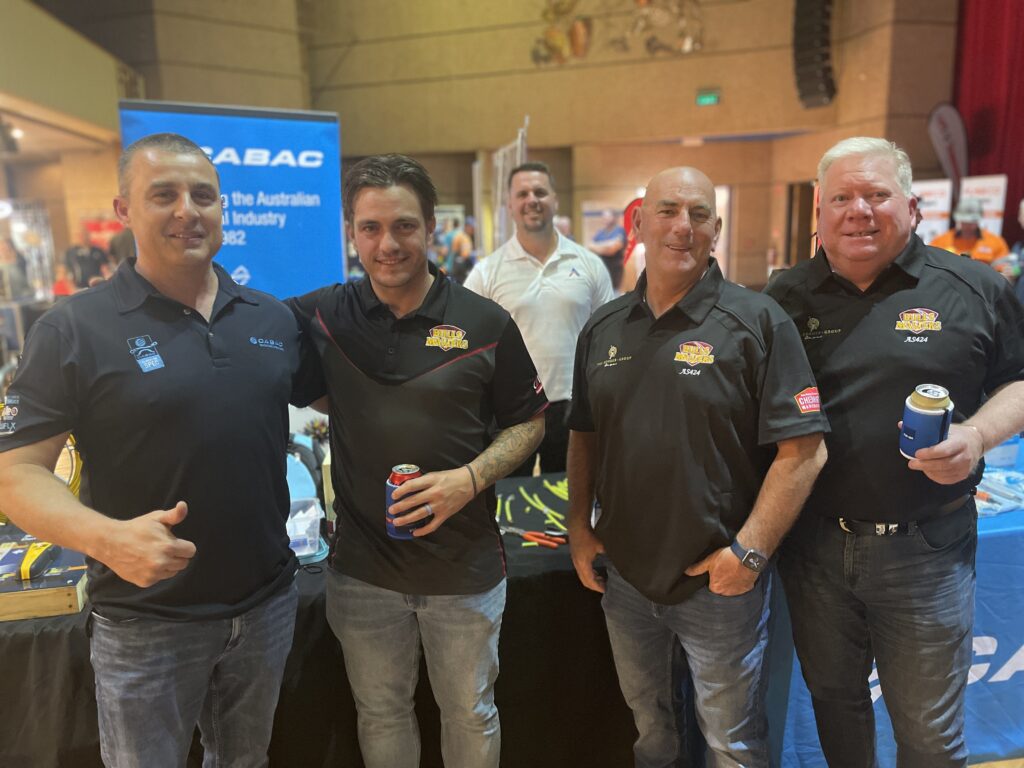 The Bulls Masters began the tour with a trip to the Barkly Highway State School and Healy State School to run some clinics with the kids. Cameron Boyce and Gavin Fitness put the kids through some drills and signed some autographs.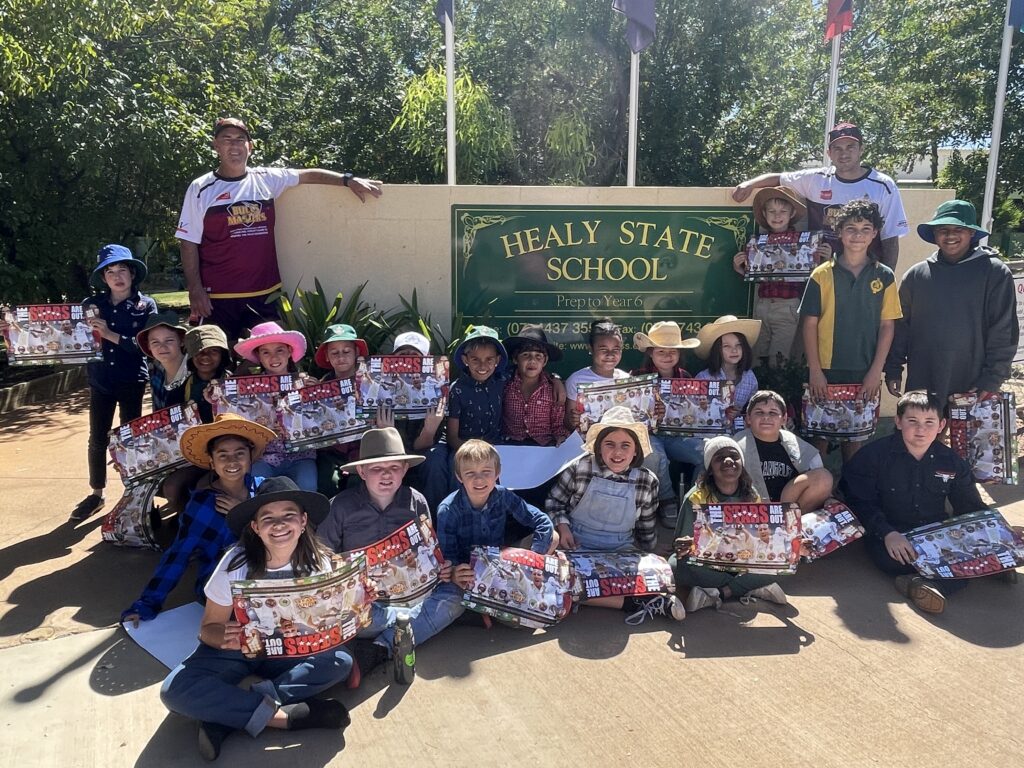 After the school clinics we met up with the rest of the touring party which included Carl Rackemann, Jimmy Maher, Nathan Reardon, Chris Lynn, Ken Healy and Ironman Guy Leech.
We come to Mount Isa every year to support CNW Electrical and CABAC who are Bulls Masters partners. The trade show was a great place for the Bulls Masters touring party to get in and meet the CNW network and suppliers.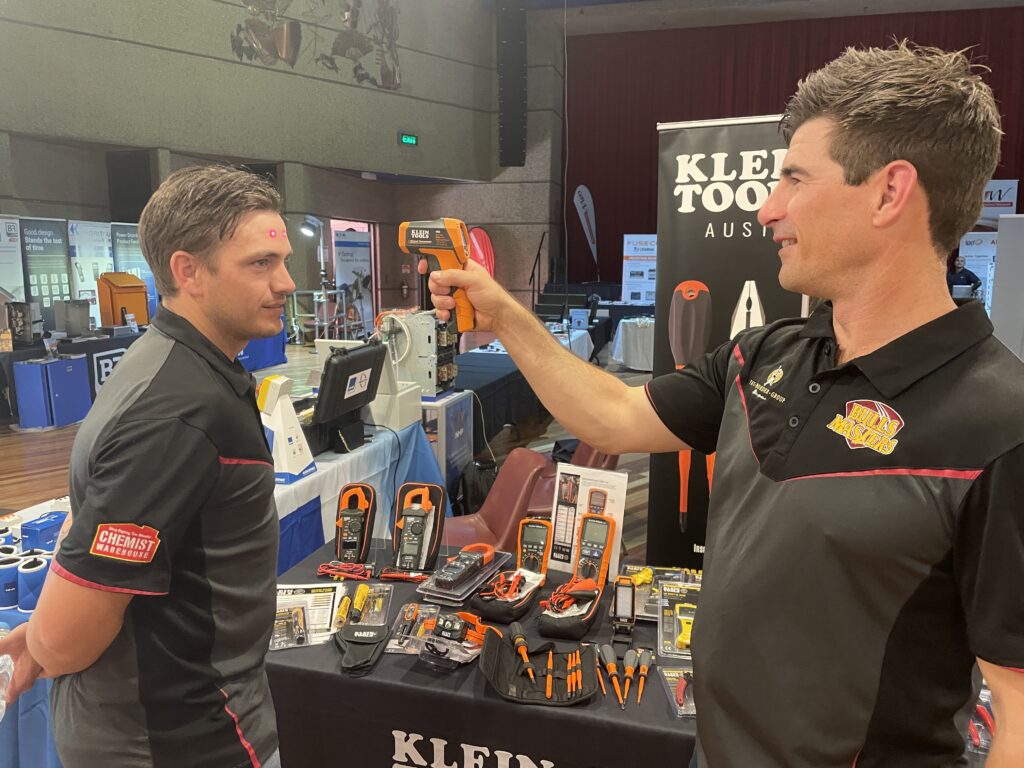 Cricket in Mount Isa has been in decline with most locals on shift work in the mine and unable to commit to regular training or games. However there are still four clubs and some junior programs that run. The aim of the Bulls Masters is to turn this around by helping to raise money for new vital infrastructure such as cricket nets and gear.
The fundraising dinner to support the local cricket association was a huge success. Ironman Guy Leech was one of our special guest speakers who always tells some wild stories from his glory days including being the personal trainer for both George Clooney and Madonna.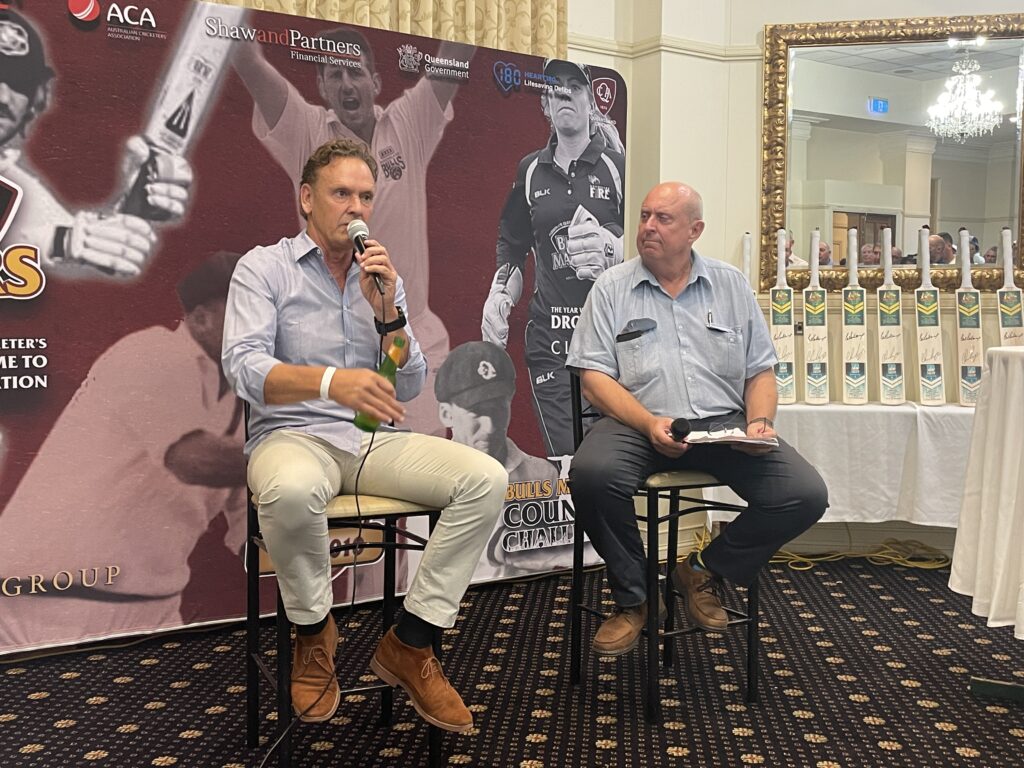 Carl Rackemann and Chris Lynn had their turn up on stage speaking about their respective cricket careers. The crowd was mainly filled with CNW Electrical trade show suppliers and clients plus some locals who were very generous with the auctions and raffles.
The rest of the tour was supporting CNW at their event, the Mailman Express which is the biggest race-day that Mount Isa puts on each year.