Rodeo Time In Mount Isa
The Bulls Masters are regular visitors to Mount Isa through our commitment to our major sponsor CNW Electrical Wholesale. CNW hold a trade show every year which the Bulls Masters joins to entertain the clients. We also get to visit the schools to run clinics and this year we had a game of cricket on the Rodeo Bull Ring against the Mount Isa Cricket Association XI, featuring former Queensland State of Origin halfback, Scott Prince.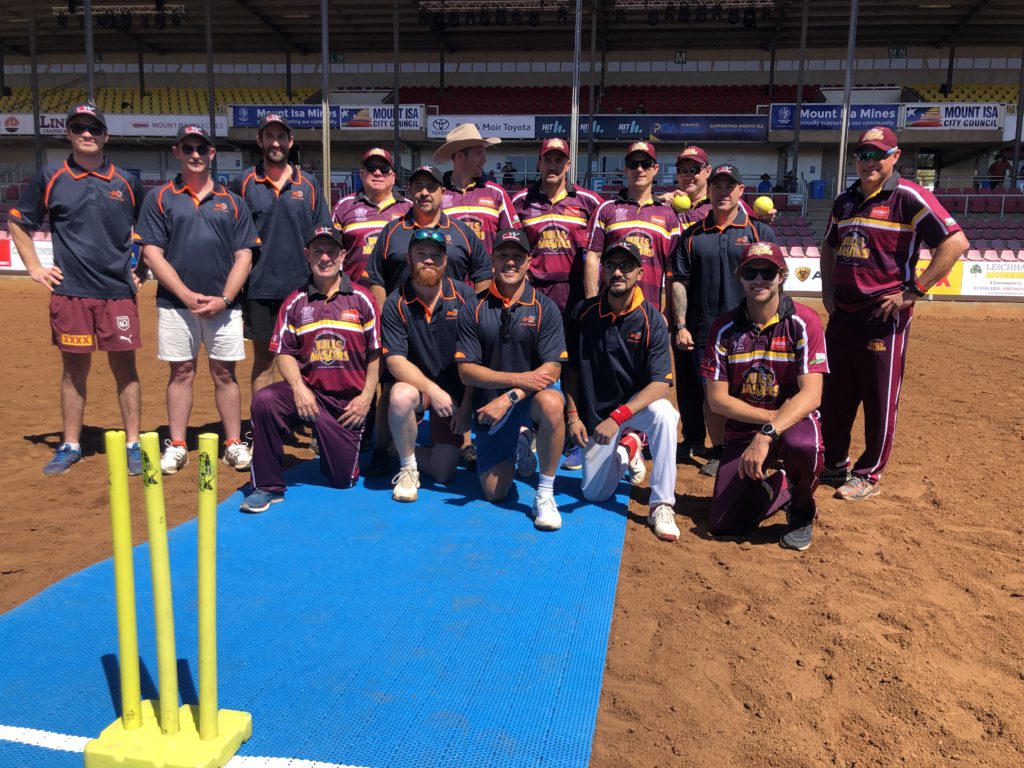 The aim of the game is to raise money for the Mount Isa Cricket Association to keep the game strong. Cricket can suffer in small Regional towns where there is a lot of shift workers. It's often hard to get the same team on the field two weeks in a row but they're trying hard to keep the game going strong and we are happy to do our part.
Bulls Masters in Mount Isa included Jimmy Maher, Lee Carseldine, Ken Healy, Nathan Reardon, Ben Laughlin, Ryan Harris and Luke Feldman.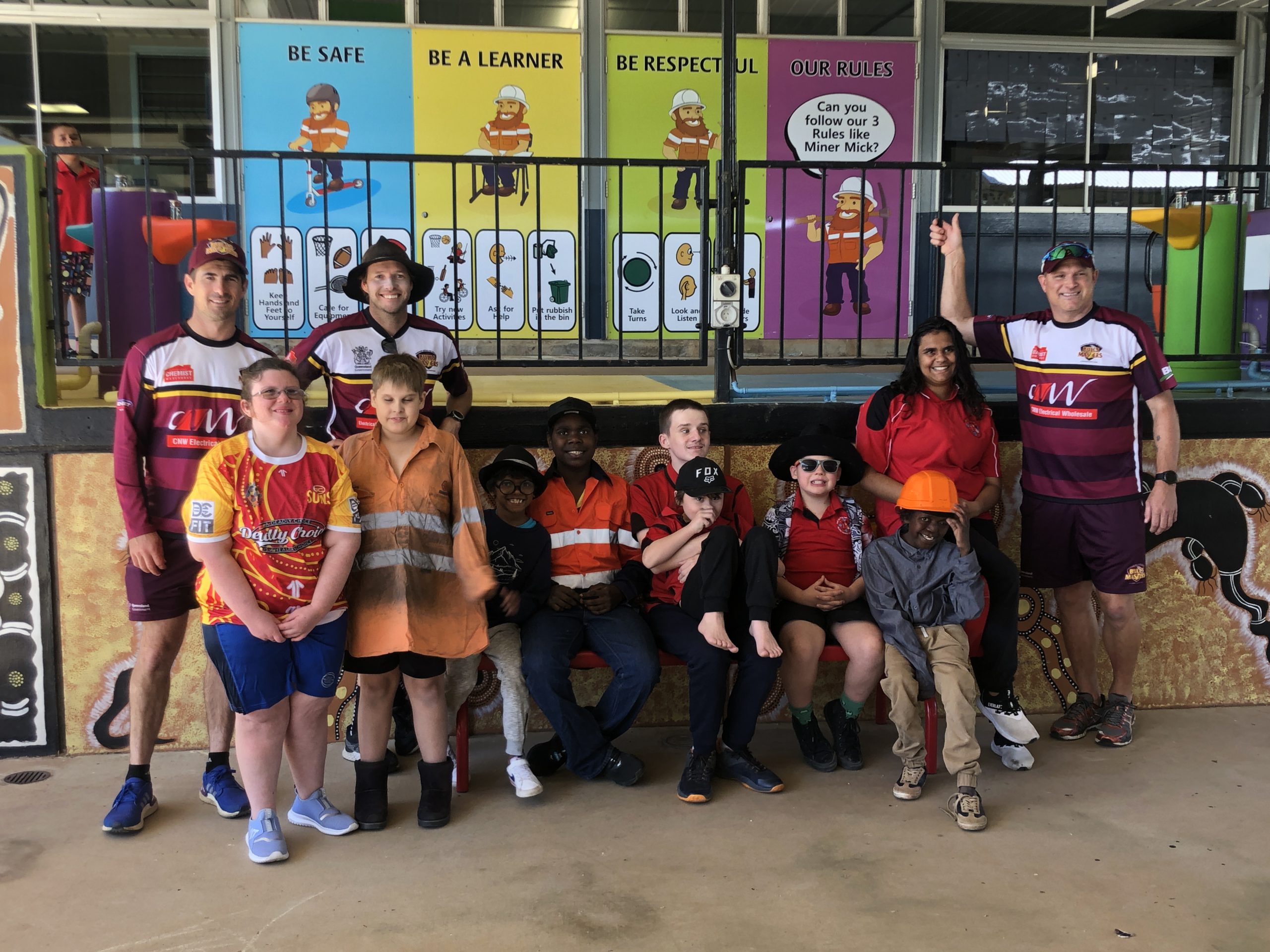 THE BULLS MASTERS VISIT THE MOUNT ISA SPECIAL SCHOOL