Bulls Masters Join QLD Cricket to Deliver Dedicated Girls Cricket Camp
"The girls are flying up there, the ladies game gets better every time we go up to North Queensland", Bulls Masters coach, Gavin Fitness said after he went up to help Queensland Cricket run a women's cricket camp at Mission Beach on June 25 – 26.
It was the 2nd time that Queensland Cricket coach and talent specialist, Tony Hampson, and his team of coaches had put on the dedicated women's clinic and it was the first time that the Bulls Masters have helped out.
the Bulls Masters enlisted one of the most respected batting coaches in Australia, Gavin Fitness, who has worked with the Brisbane Heat, Queensland Cricket and the Southern Stars, as well as being Chris Lynn's personal batting coach. Fitness joined current Brisbane Heat and Queensland Fire fast bowler, Georgia Prestwidge to provide the high level training for the girls who attended the Mission Beach Camp.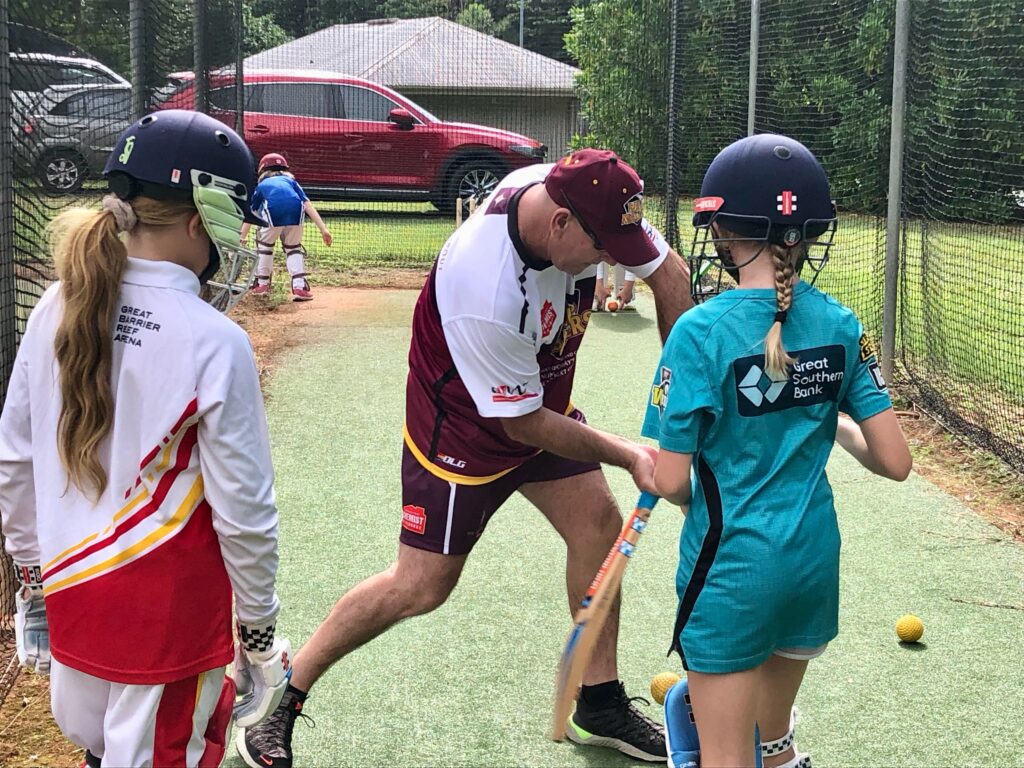 The camp was aimed at improving girls and women's skills to prepare them for representative cricket. Most of the women who attended the camp were from Townsville or Cairns and the surrounding areas. There were girls as young as 10, all the way up to 25 who took advantage of the top level coaching on hand.
"The feedback has been awesome", Queensland Cricket's Tony Hampson said.
"For the Northern players, who only ever see Georgia on the TV, for the girls to meet her and see how relatable and available she was, it makes them see that she's just a girl like them who works hard, trains hard and is always really keen to learn", Tony said.
"They meet her and can see that they're not all that far away (from success), and they can make it if they put in the work like she does" Tony added.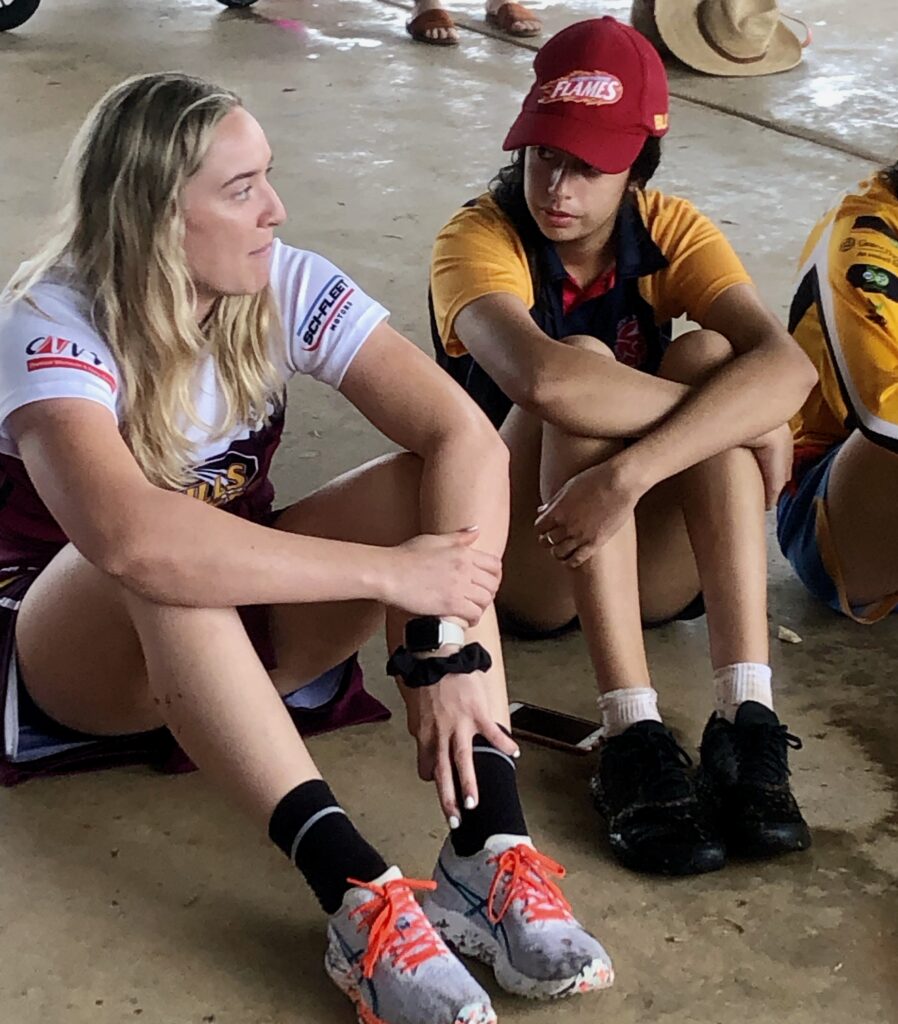 Georgia gave the girls some practical coaching advice to help the girls with their strength and conditioning, run up, action, getting through the crease and their tactical game awareness. Gavin helped the girls with their batting techniques and they were assisted by Tony Hampson and his hard-working team from Queensland Cricket.
"They're so lucky up there", Gavin said.
"They've got Hampo (Tony Hampson) and Mick Rees, who are two of the most passionate and knowledgable cricket coaches you'll ever meet. Add to that their support, Zoe (Eisenmenger), Trish (Spry) and Sharon, they're absolutely flying up there", Gavin said.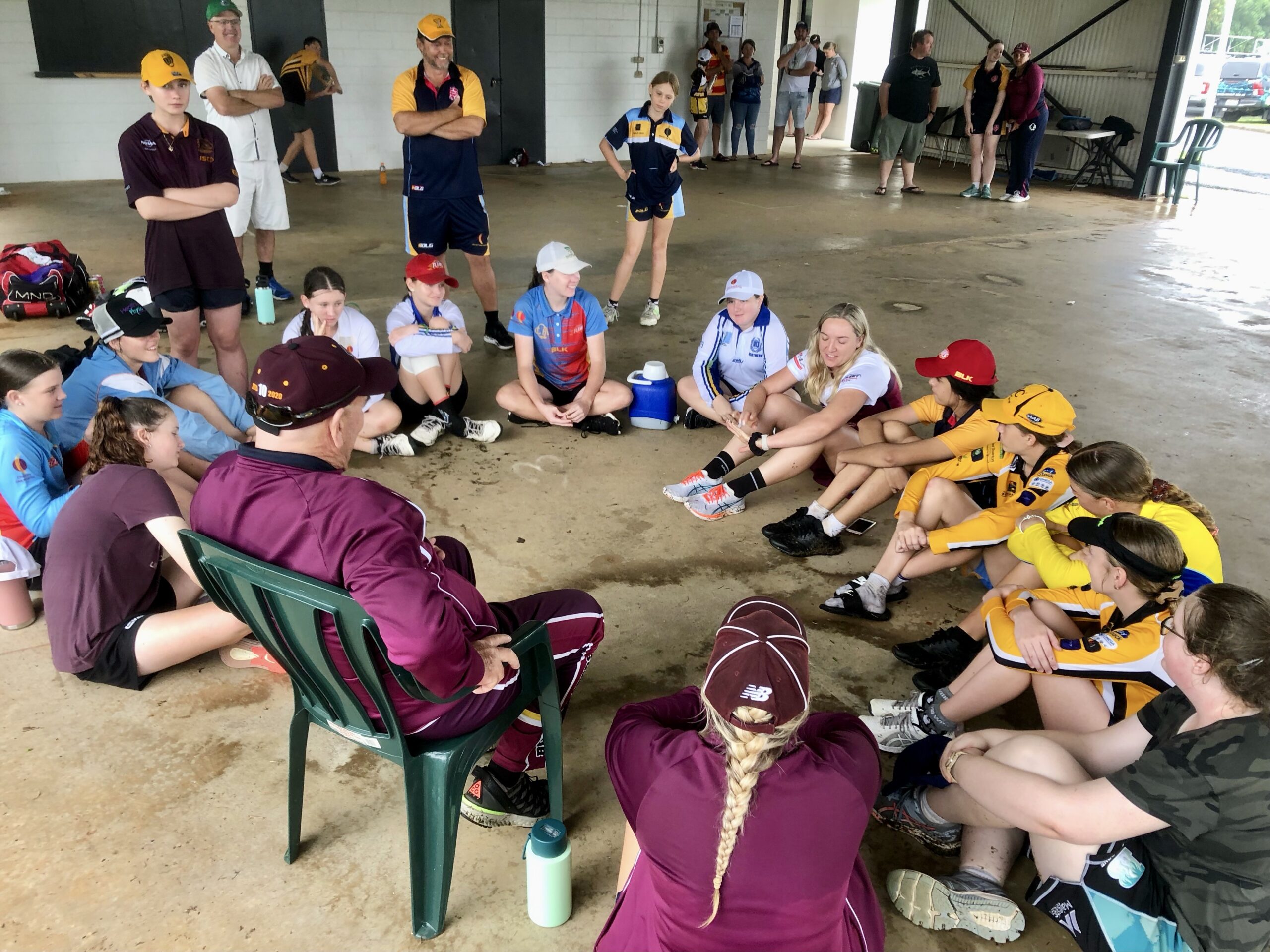 34 GIRLS AGED 10 – 17 AND 12 WOMEN AGED 18 – 25 ATTENDED THE MISSION BEACH GIRLS CAMP AIMED AT UP-SKILLING THE GILRS TO PREPARE THEM FOR REPRESENATIVE CRICKET.
"These camps are really important", Fitness added.
"To give you an example, Mocka (Carl Rackemann) and I were up in Bundaberg a few years ago doing one of these and we saw a girl run in to bowl and we just both looked at each other and said "wow""
"That girl is Lucy Hamilton, who just signed her first Queensland Fire contract a few weeks ago. We saw her back then, spoke to her parents about coming down to Premier Cricket in Brisbane. That's the pathway", Fitness said.
Gavin said the talent in North Queensland women's cricket was right up there with the best in the state.
"Some of the girls up there will be down in Premier Cricket, they are really talented and keen".
Tony Hampson said that it wasn't just about the elite talent, but women of all levels of ability that want to improve their game attended the camp.
"We had some 10 year olds there that were just learning the basics and some women that just loved the game and wanted to improve and we love that", Hampson added.
"They have quite a few girls who have come across from other sports, so they'll get up to speed pretty quickly too and who knows what they'll add to the game up there", said Fitness.