Kaspa and Fox Join Electricians Road-Show to Visit Regional QLD Towns
Ask CNW Electrical General Manager, Gary Martin what value he gets out of the Bulls Masters on his Western Queensland electricians road-show and the answer is simple.
"To see the kids get inspired by these legends of cricket, that's the best thing. I'm passionate about giving people in the regions a fair go and that's why we do this", Martin said.
Emerald to Clermont to Barcaldine to Longreach
Former Australian fast bowler, Michael Kasprowicz and retired Queensland opening bowler, Luke Feldman jumped at the chance to join the Western Queensland tour.
"In my time playing with the (Queensland) Bulls and Australia, most of the players who were my team-mates were from Regional Queensland. It's the heartbeat of any successful state side", Kasprowicz said.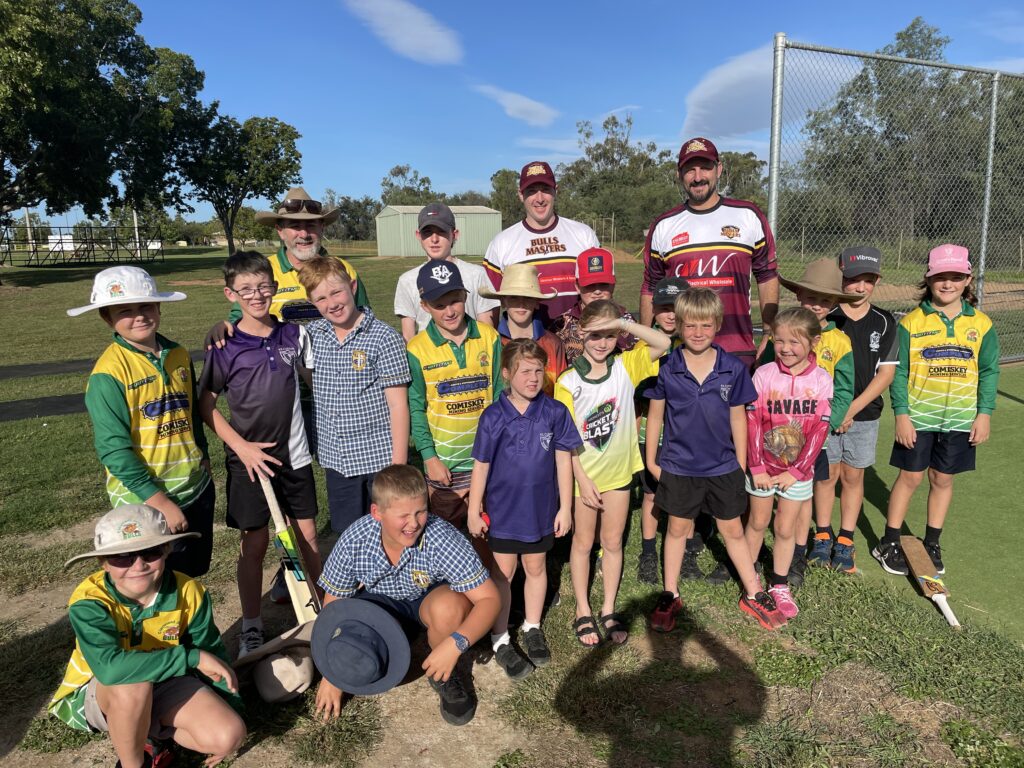 Kasprowicz played in the halcyon days of Queensland Bulls dominating the Sheffield Shield. In the team who won Queensland's first ever Shield Final were regional Queenslanders Dirk Tazelaar (Ipswich), Carl Rackemann (Murgon), Jimmy Maher (Babinda), Andy Bichel (Laidley) and Martin Love (Mundubbera).
"Some of these kids drove three hours to be here at this clinic today. It's just so special to be able to give back to the game in Regional Queensland where they appreciate the effort, and we try to impart some wisdom onto the kids and more importantly onto the coaches and volunteers who train the kids", Kasprowicz added after the Clermont clinic.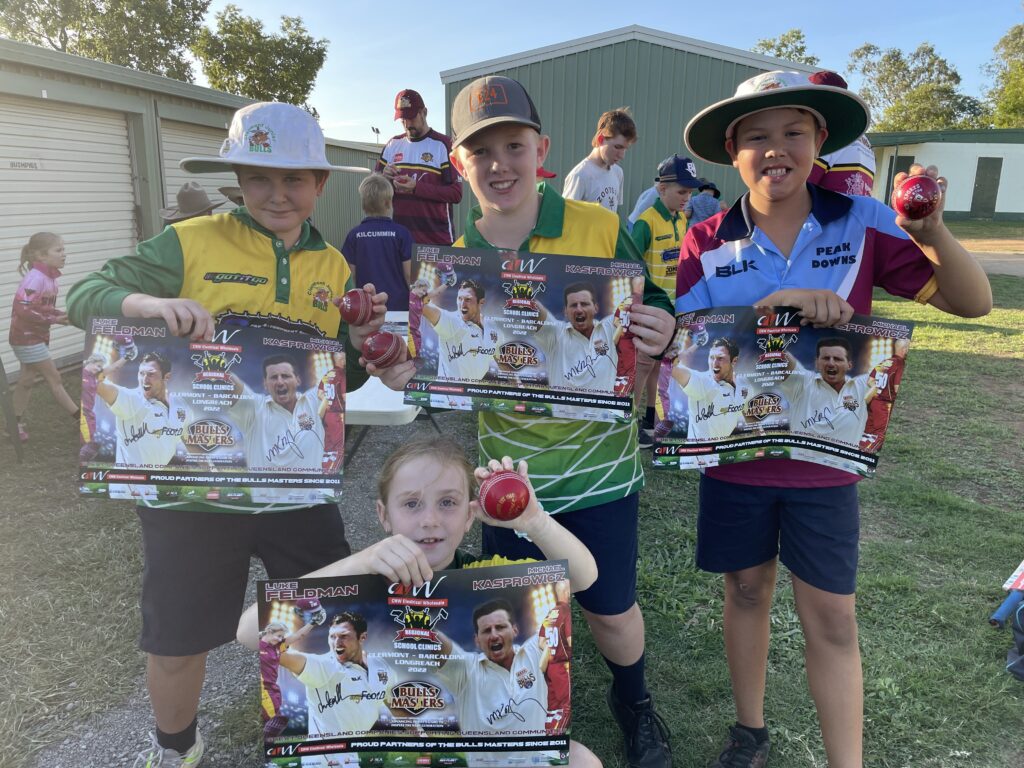 CNW Electrical were taking some of their suppliers through the Outback Queensland towns to show the local electricians what new and exciting products they are getting into their stores. This is important because the Regional towns don't always get access to the latest products in their local areas.
CNW put on food and drink for the locals in Clermont, Barcaldine and Longreach. Then Michael and Luke tell them stories about their cricket careers.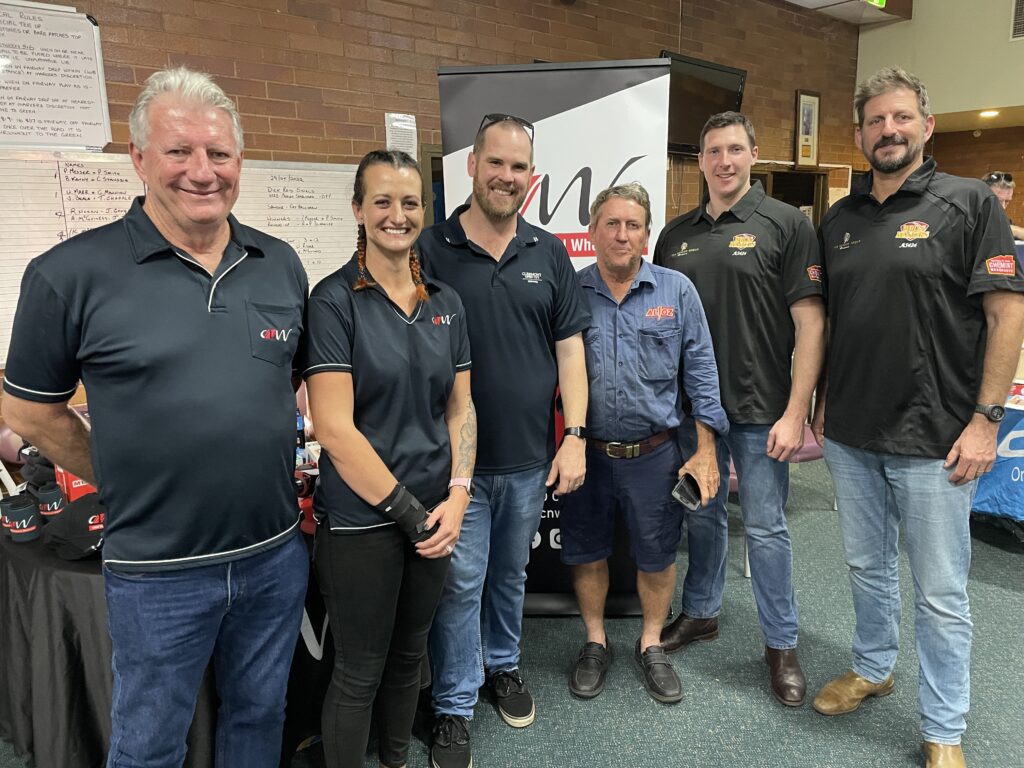 "It's been great to have the Bulls Masters along for the entertainment aspect of the tour. It works in well that we can deliver clinics to the kids by day and entertain our clients by night", CNW General Manager, Gary Martin added.
CNW Electrical have been a long time sponsor of the Bulls Masters.