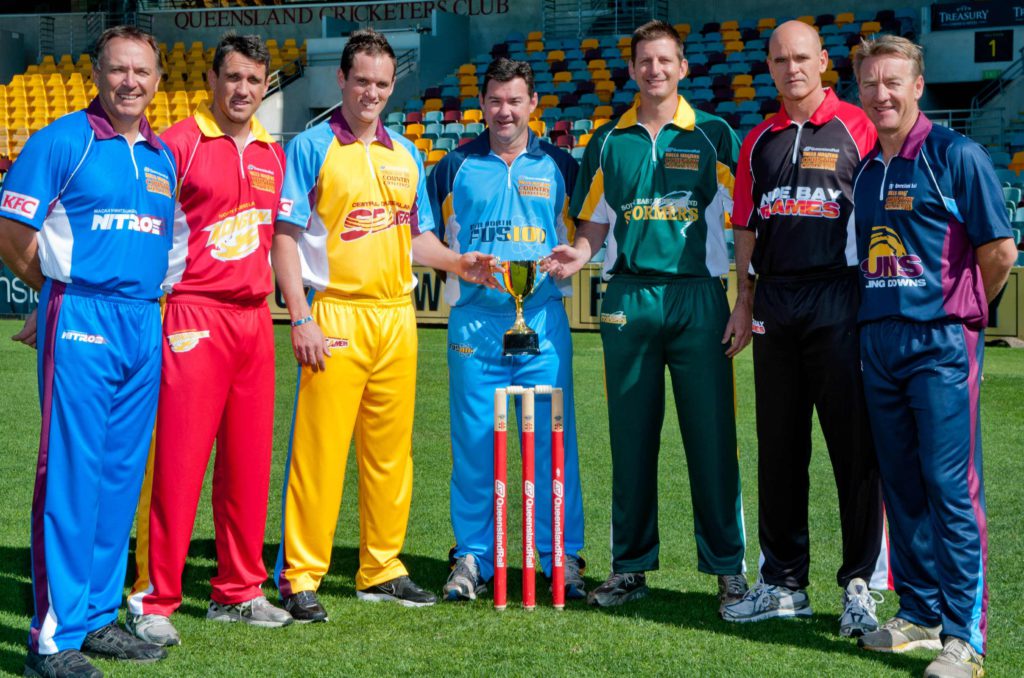 The Bulls Masters wanted to give Regional Queensland cricketers more motivation to stay in the game and eliminate some of the financial burden that is especially limiting to cricketers from Regional areas who need to travel long distances to play the game. 
The Country Challenge was born in 2012. It was a T20 format competition for open age cricketers and it was initially split into a North and South pool. The Bulls Masters bank-rolled the event providing transport, accommodation and playing kits for each of the eight Regional Queensland zones. The Bulls Masters also provided each Regional Zone with a former Queensland cricket legend as a mentor.
The two teams that won each pool would get to play off for the title at the Gabba, which is the spiritual home of cricket in Queensland and a cherished location for all cricketers to play at.
The first ever Bulls Masters Country Challenge final was played between Mackay/Whitsundays Nitros and South East Queensland Stormers with the Stormers claiming the win!