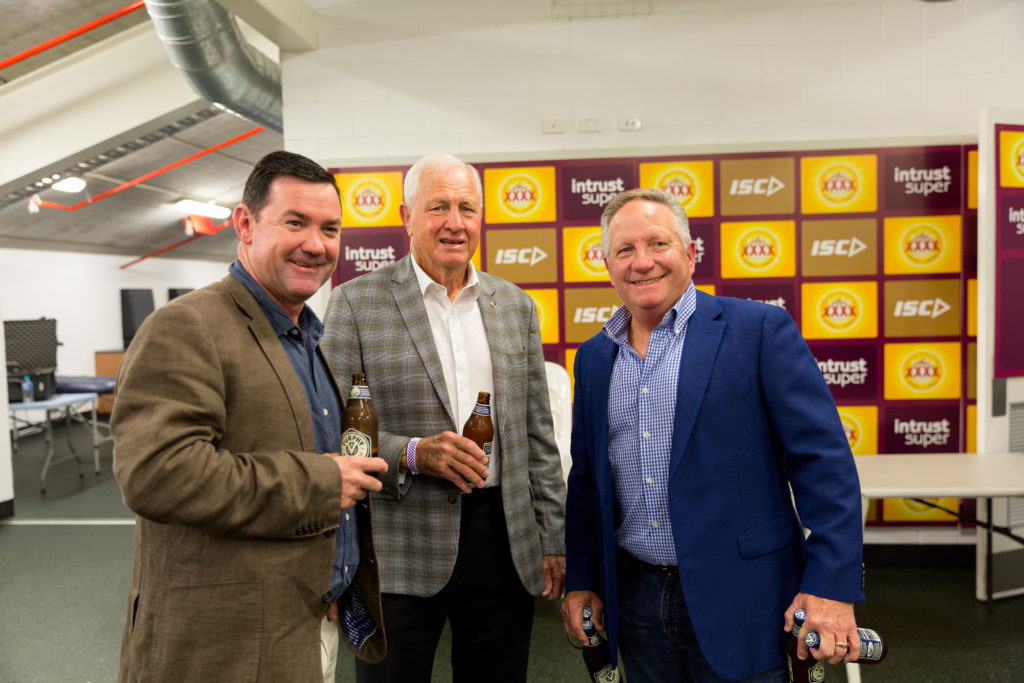 The Bulls Masters joined forces with the Men of League Foundation to deliver one of the biggest corporate event days Queensland has ever seen! 
The event was named after former Australian Cricket wicket-keeper Ian Healy and Australian Rugby League Hall of Famer, Ron Coote who both attended the day.
The Coote-Healy Charity Invitational started with a golf day at the Brisbane Golf Club which paired up 14 rugby league legends and 14 cricket legends with 28 corporate teams.
Legends of rugby league included Gordon Tallis, Ben Ikin, Allan Langer, Michael Hancock and Mick Crocker to name a few. They were joined by legends of cricket such as Jimmy Maher, Carl Rackemann and Nathan Hauritz.
All corporate teams then assembled at Suncorp Stadium where the dressing rooms were set up as they would be for State of Origin.
Legends mixed with mere mortals and told stories of glory days.
All teams headed up to the Paddington Room for a dinner featuring guest speaking from sporting royalty including Allan Langer, Carl Rackemann, Ron Coote, Ian Healy, Ben Ikin and internationally renowned magician, Matt Hollywood.