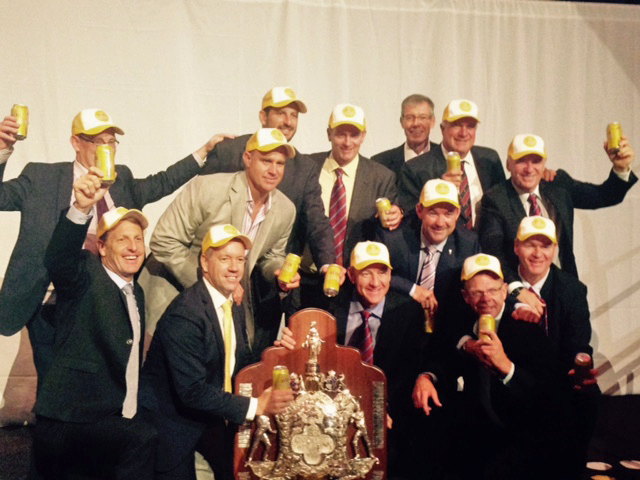 What do you do 20 years after that magical catch at backward point by Carl Rackemann off the bowling of Paul Jackson?  
You throw a reunion party to relive the moment that meant so much to so many Queenslanders! That classic catch sealed a famous first-ever victory for Queensland after 69 years of heartbreak.
The Bulls Masters organised the anniversary event that reunited the Queensland Bulls team from 1995.