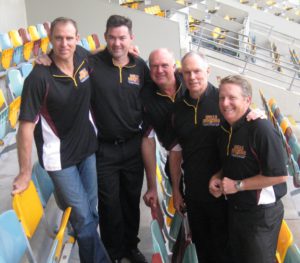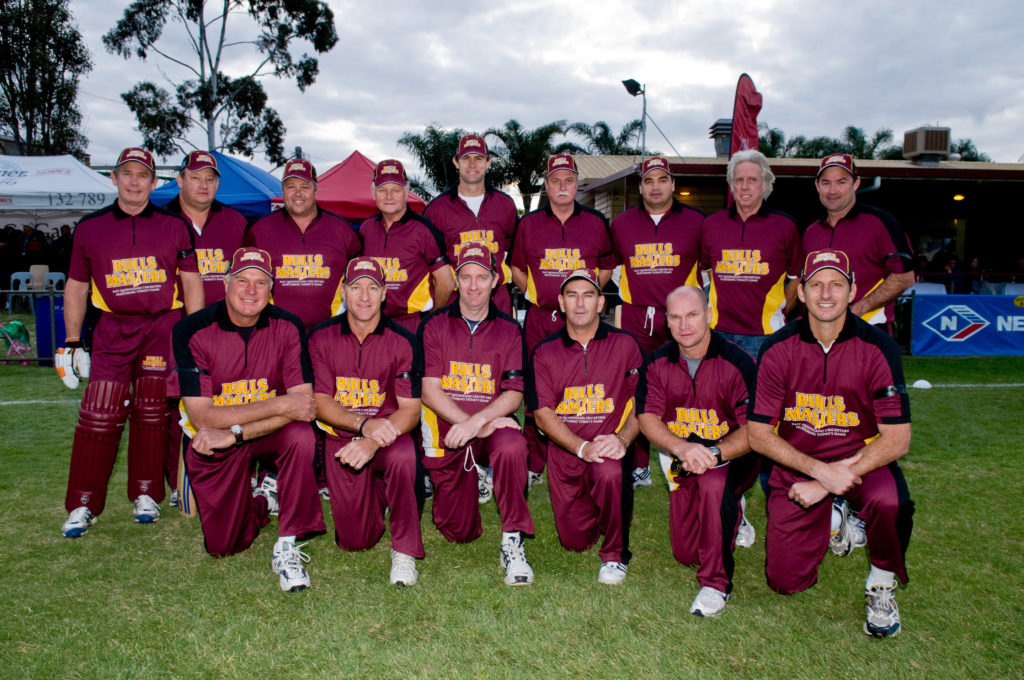 The Bulls Masters concept was born on a plane flight back from an Australian Cricketers' Association event when Jimmy Maher and Michael Kasprowicz first discussed the merits of running a not-for-profit organisation to utilise past players to develop and nurture the game of cricket primarily throughout Regional Queensland.
By 2010 the idea had gained steam with Jimmy Maher driving the development of the concept and past players getting on board and helping out.
By late-August 2010 the Bulls Masters had an official launch at the Gabba with former Queensland greats, Jimmy Maher, Greg Chappell, Ian Healy, Matthew Hayden and Carl Rackemann on hand to help promote the organisation.
Jimmy Maher became the Bulls Masters first Managing Director, Ian Healy was the Chairman and the Board comprised of Andy Bichel, Michael Kasprowicz, Martin Kent, Mark Thompson, and John Mullins.