Tough Covid Protocols Allow Game to go Ahead
Players will have to pass last minute Covid RAT tests before being admitted into the Gabba as safety protocols ramp up due to surging Covid cases.
North Queensland Monsoons and the Gold Coast Thunder are confident they have taken the necessary protocols and preparing to battle for the Country Challenge title for the 2nd time in three years.
In the 2019 final, Gold Coast won a rain interrupted game with a run-out on the last ball to claim their first title since the competitions inception in 2012.
The Monsoons are the most successful team in the history of the event. This year's game marks their third straight Gabba final. They have won the event three times.
Fans wanting to support their teams can come to the Queensland Cricketer's Club but will have to show proof of vaccination. Otherwise the game will be live-streamed on both the Bulls Masters Facebook and Youtube channels.
North Queensland Monsoons
Sam Lowry
Craig McElligott
Daniel Gartrell
Justin Dixon
Travis Busch
Adam Zabala
Chris Stanger
Herbie Heuir
Jamie Heit
Cooper Guest
Lachlan Ford
Mitchell Burton
Brad Stout (coach)
Bob Haylett (manager)
Gold Coast Thunder
Claye Beams
Dhanushka Mitipolarachichi
Reece McDonald
Johnathon Baldock
Daley Miller
Canning Mason
Dayne Siede
Joshua Nelson
Sam Yabsley
Zane Beattie
Phil Tunnicliffe
Joel Harrison
Shamus Robertson (Coach)
Kevin Chapman (Asst Coach)
Johnathon Smith (Manager)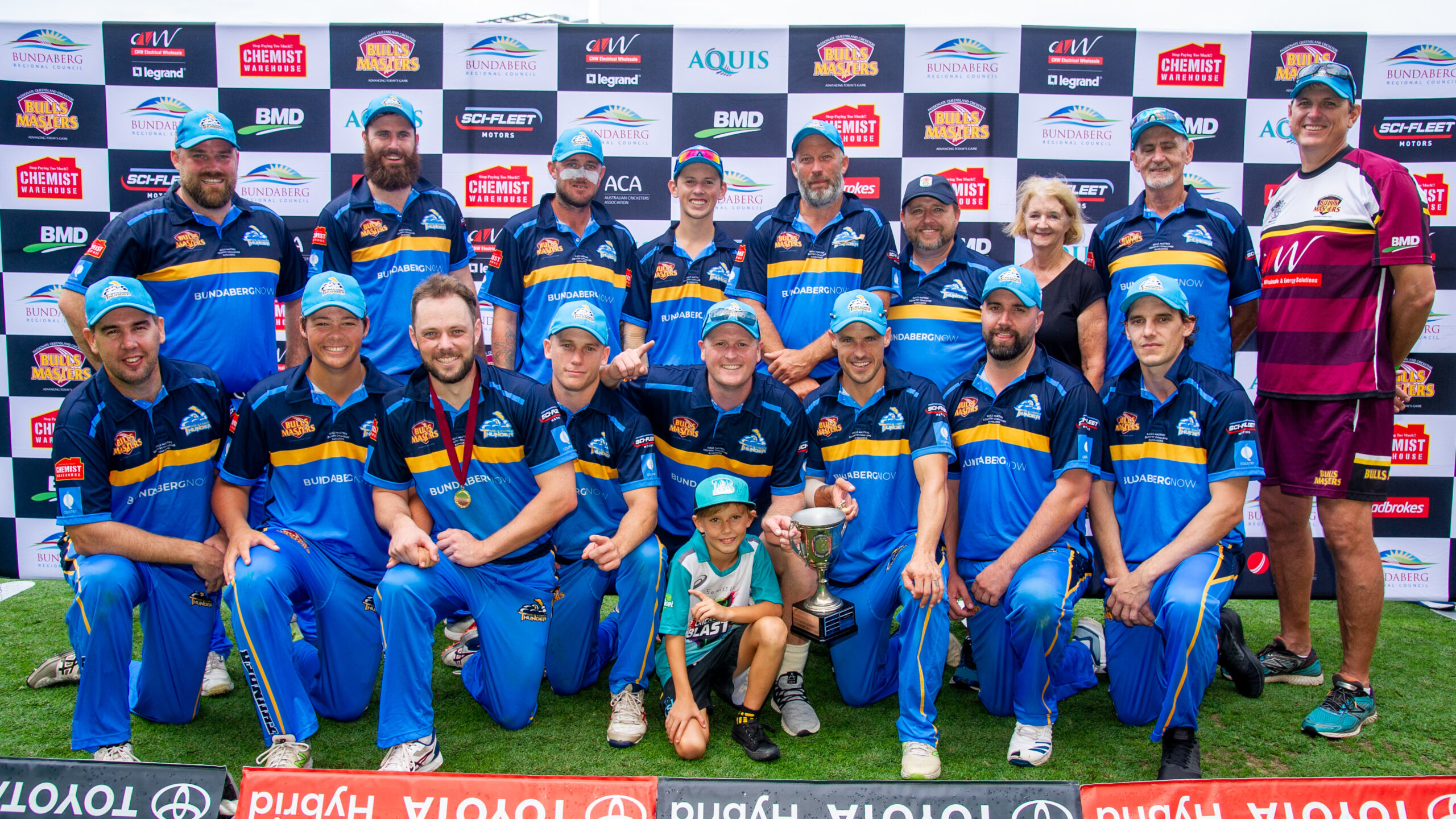 GOLD COAST THUNDER BEAT NQ IN 2019 TO CLAIM THE TITLE