We have lift-off! The Bulls Masters Club 21 Membership Group has officially launched with new members meeting for the first time at the Captain's Room above the Stuart Law Stand.
With the Brisbane Heat girls playing the Melbourne Stars as the backdrop, female pioneers amongst us and the Club 21 Group discussing the pillars of sustained success we saw the future, the past and the present of women's cricket all converge on this momentous occassion.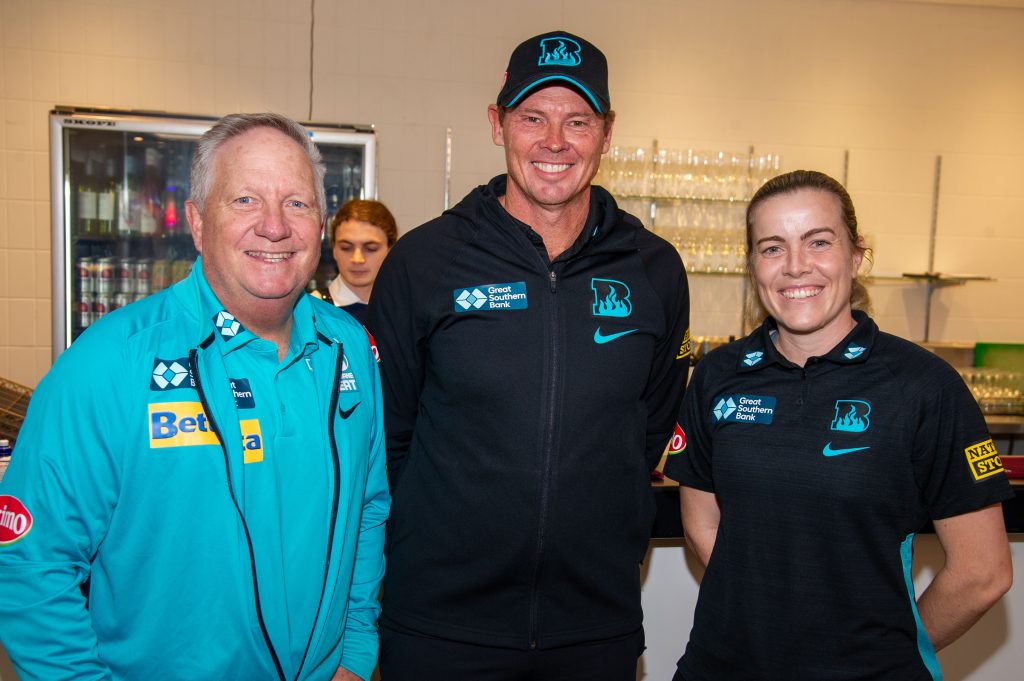 Club 21 celebrates many things, including the Queensland Fire winning it's first ever WNCL title in 2021 when they belted Victoria in the final and it was a thrill to have the captain and coach from that day, Georgia Redmayne and Ashley Noffke come along to reminisce and share insights from this special moment in Queensland history.
Former Queensland Firebirds Captain, wing attack and two-time Super Netball champion, Gabi Simpson was the guest of honour and spoke about the glory days of her career, as well as the trajectory of female sport and many more fascinating topics.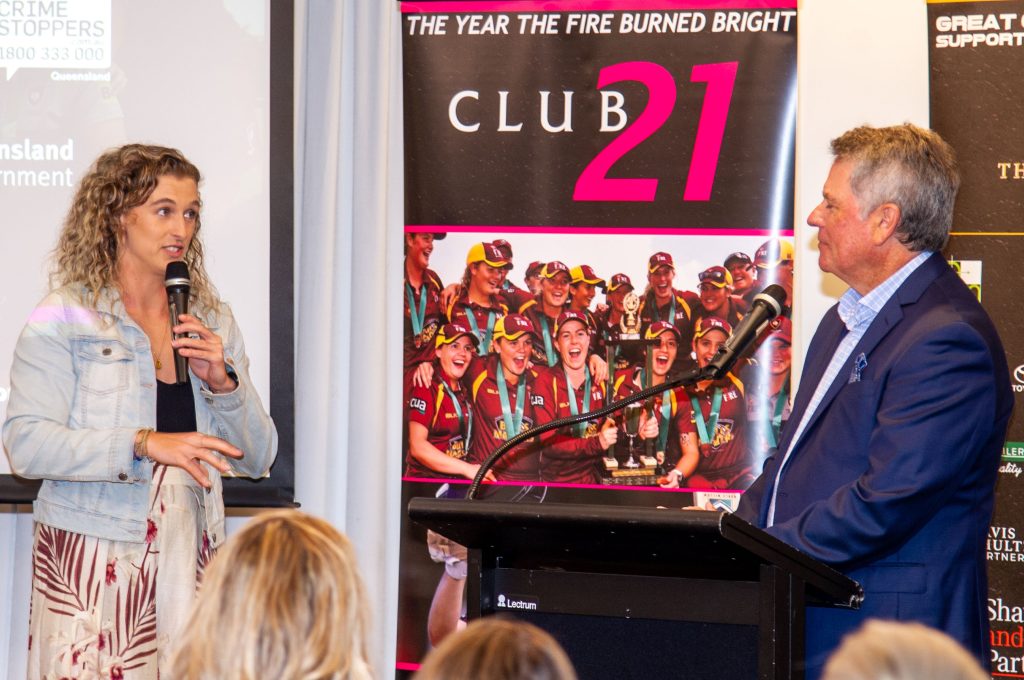 Club 21 is an exclusive networking group of like-minded women and men who share the passion for women's cricket and have a vision to be a part of the fostering and nurturing of future talent and pathways through the Bulls Masters cricket programs.