Developing the Next Generation
The Bulls Masters mantra is "Passionate Queensland Cricketers, Advancing Today's Game to Inspire the Next Generation". The Chemist Warehouse Talent ID Clinics are the embodiment of that mantra.
In September, the Bulls Masters visited four Regional Queensland hubs to hold intensive three day clinics with highly talented young cricketers.
This year we headed to Cairns, Townsville, Rockhampton and Gympie.
Peter Drinnen and Alister McDermott went up to Cairns, Michael Kasprowicz, Nathan Reardon, Ben Laughlin and Luke Feldman were in Gympie, Charlie Hemphrey, Chris Swan and Gavin Fitness went to Rockhampton, and Luke Feldman, Michael Kasprowicz and Charlie Hemphrey were in Townsville to represent the Bulls Masters.
These clinics are bank-rolled by Chemist Warehouse, who are a major corporate sponsor of the Bulls Masters. The clinics take place over three days and incorporate all aspects of the game including batting, bowling, wicket-keeping, fielding and tactics.
The invaluable knowledge our past players can pass on to the next generation is a crucial part of their development, according to Bulls Masters Managing Director, Jimmy Maher.
"These guys like Kaspa (Michael Kasprowicz) and Nathan Reardon were once in a similar position to the young kids that we're hoping to inspire", Maher said.
"They worked their way through the grades and made it to the very top of the tree, many of them started in Regional towns, like Nathan Reardon (Chinchilla) and Luke Feldman (Charters Towers). They can be great role models for the next generation", Maher added.
A big thanks has to go to Queensland Cricket who help to pull the players together and help to put the clinics together.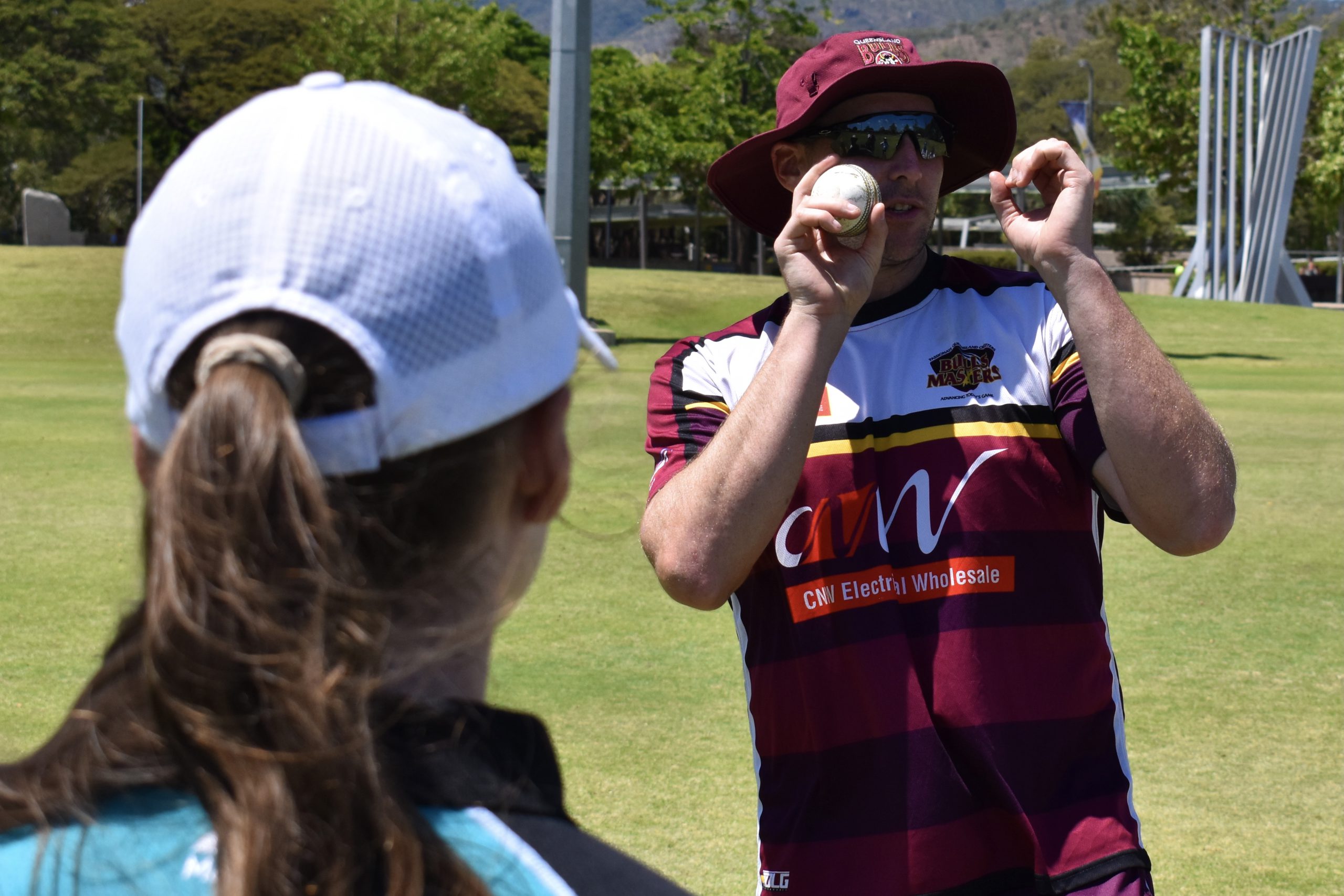 FORMER QUEENSLAND CRICKET LEGENDS SUCH AS
LUKE FELDMAN,

WHO TOOK 201 WICKETS IN 54 GAMES FOR THE BULLS, ARE INVESTED IN TRAINING THE NEXT GENERATION OF

REGIONAL QUEENSLAND TALENT

.