Andrew Symonds was meant to be on tour.
"We definitely considered pulling out", Bulls Masters Managing Director, Jimmy Maher said.
"When I spoke to everyone and got the feedback, the response was overwhelming that Roy would want us to continue on", Maher added.
With that in mind, the show went on and the aim of the game was to raise funds for the Far North Queensland Hospital Foundation and the Cairns District Cricket Association. With Andrew Symonds front and foremost in everyone's mind you could have forgiven the Bulls Masters to be a bit down and sad, but this was a tour that had a special energy.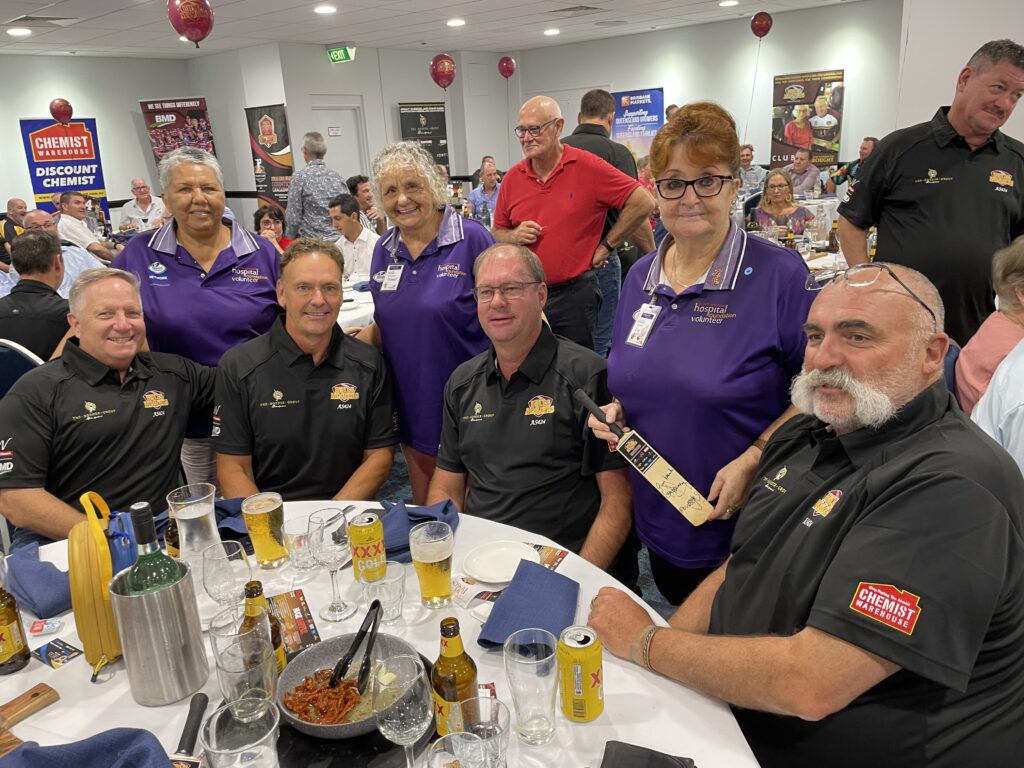 The tour started on Wednesday with the school visits. Newly appointed England Cricket short form cricket coach, Matthew Mott joined former Queensland and Australian swing bowling sensation, Adam Dale, Nathan Reardon and Gavin Fitness to drop into schools in the Cairns Region to run skills clinics.
That was followed by a Coaches Forum that was driven by the same four cricketers. The forum was well attended by the local coaches who were looking to pick the brains of some Australia's finest cricketing brains.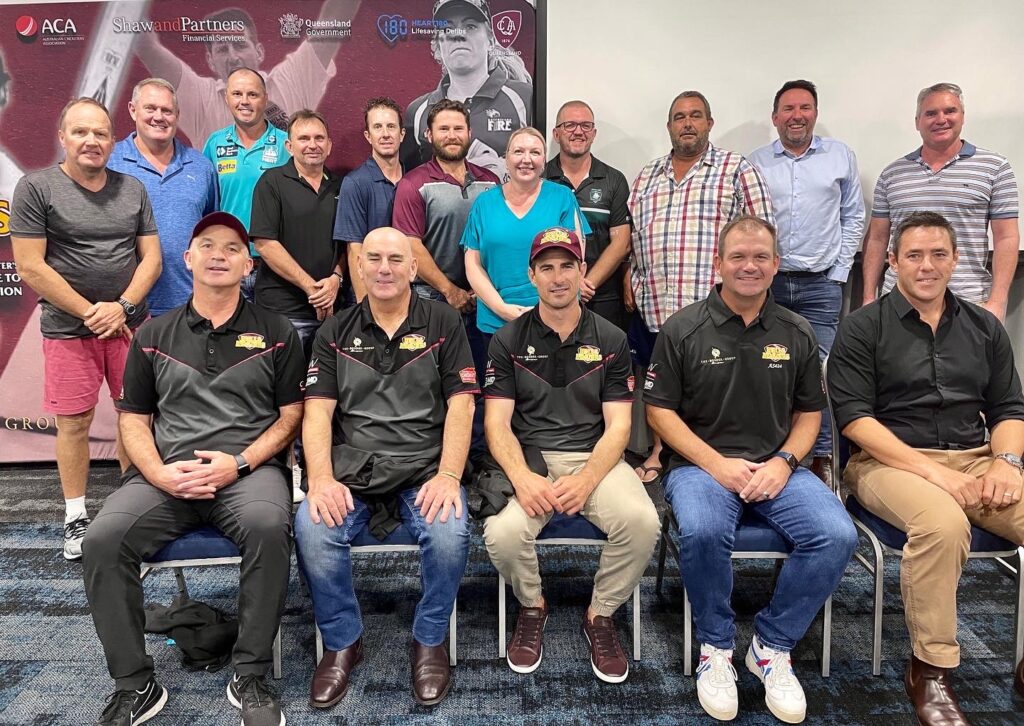 Queensland Umpire Panel member, Nathan James was also in the top end to run an Umpire Forum which is a great initiative to help improve the game and support our officials.
The Sportsman's Lunch at the Benson Hotel was the main event with Merv Hughes and Ian Healy the main attractions. They shared memories of Andrew Symonds, Shane Warne and Rod Marsh and spoke of their admiration for the three legends in Australian Cricket who have recently passed away.
We also heard from former Australian Women's Cricket Coach, Matthew Mott and Ironman legend, Guy Leech. The Lunch was MC'd by channel 7's Ben Davis.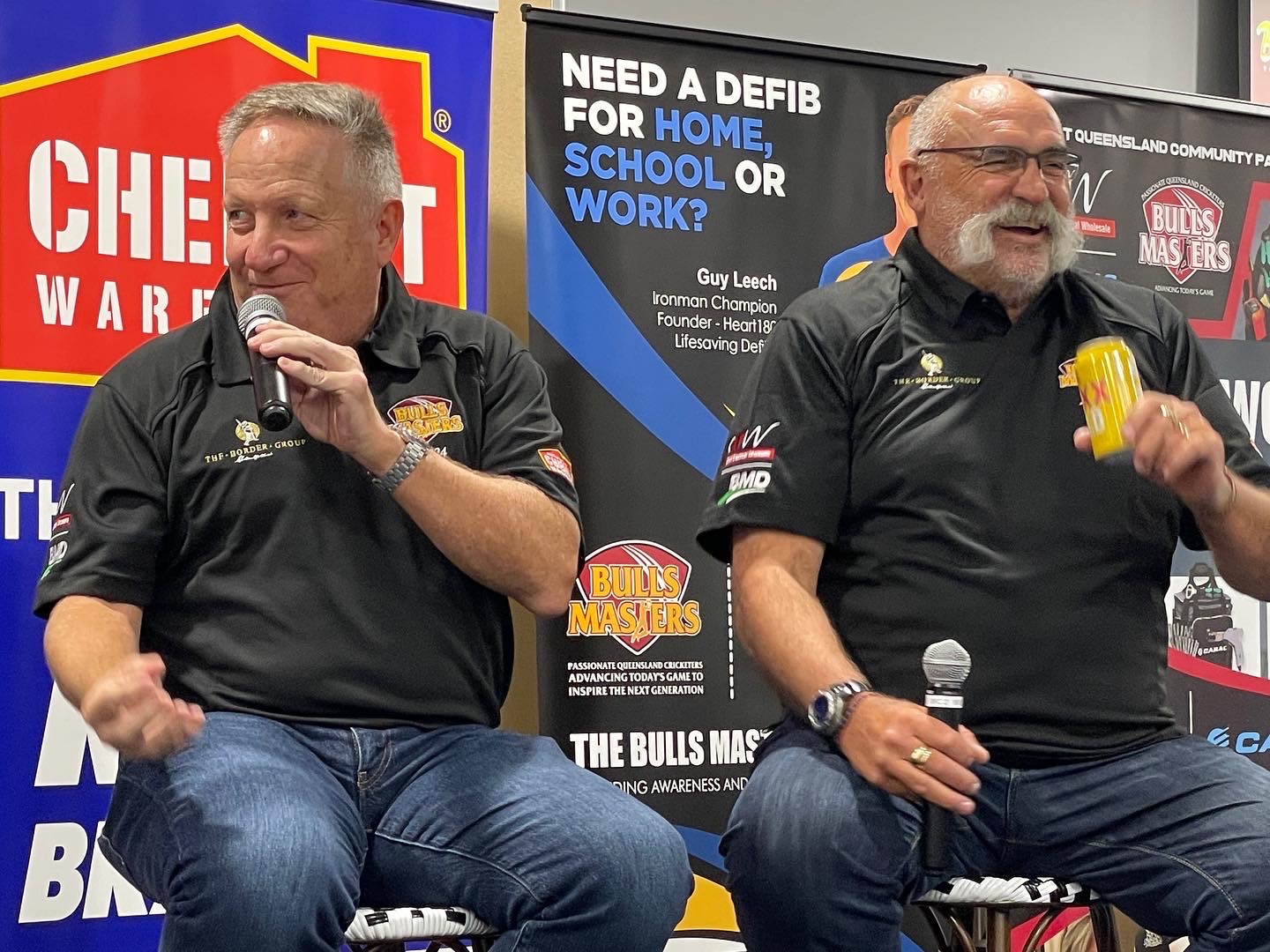 Ian Healy and Merv Hughes entertain the crowd at the Benson Hotel in Cairns.
It was a night to remember as emotion charged cricketers celebrated together in tragic times and remembered their friends, Andrew Symonds, Rod Marsh and Shane Warne who had recently died.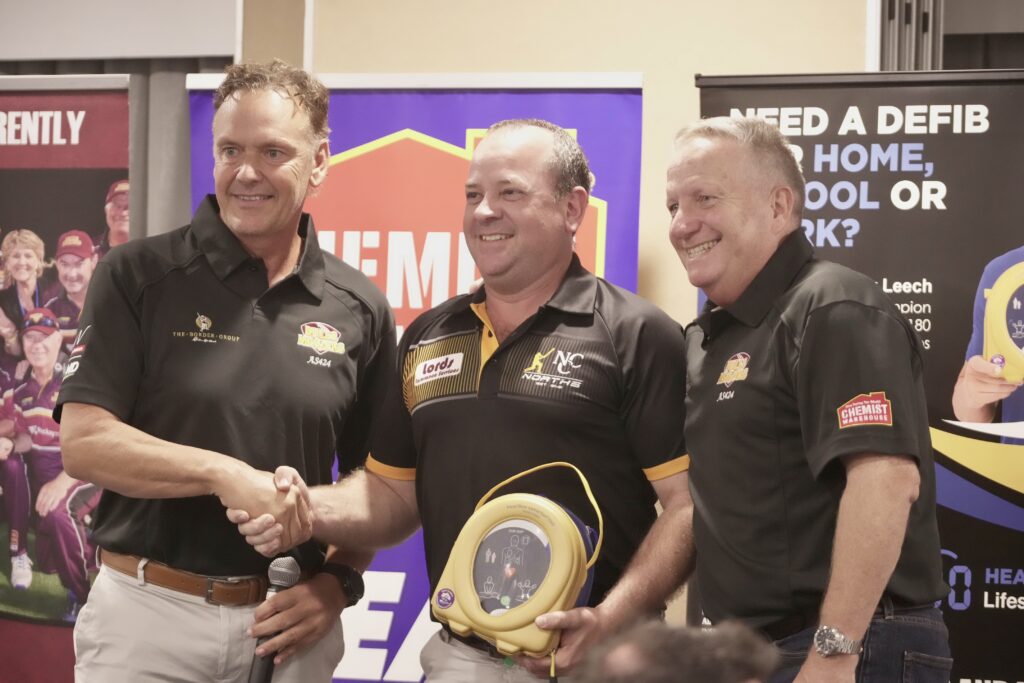 The fundraising aspect of the day was very successful as the emotion charged room dug deep to raise in excess of $40K.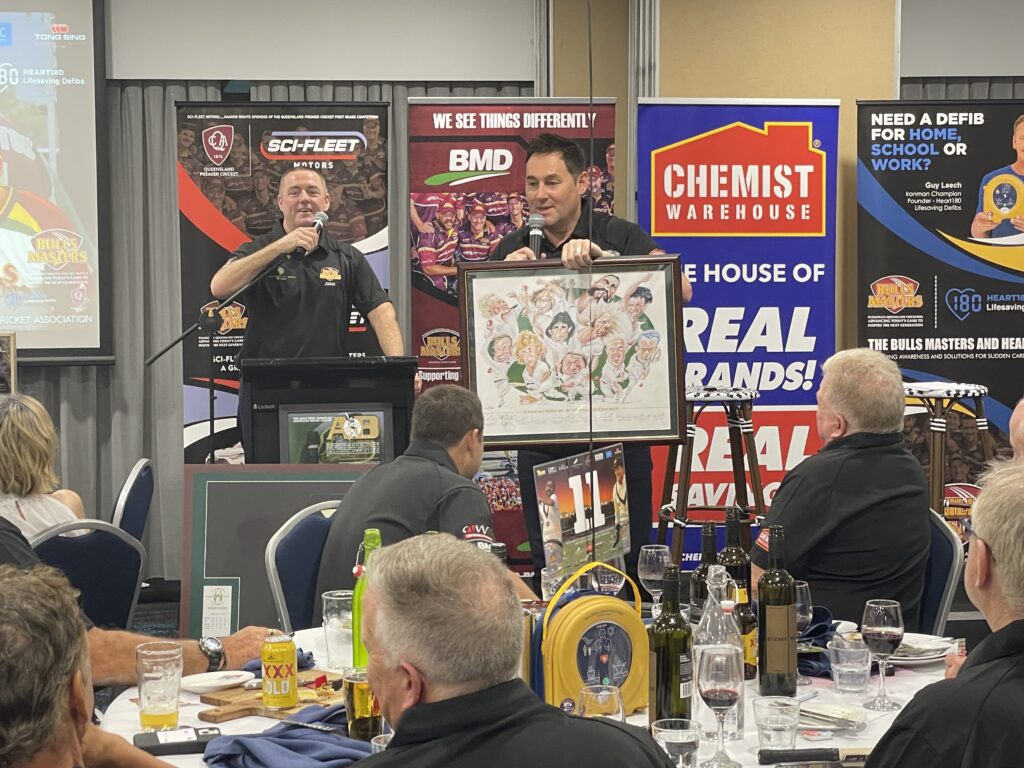 On Friday, the Bulls Masters took their members and sponsors up to Port Douglas to say thank you for supporting our causes. The Bulls Masters caught up with their good friend Adam Gilchrist who was in town with his sponsors.