John Devine and the team from Calling All Sports Brisbane will be streaming the Country Challenge again this year.
John will be set-up on Griffith Park field one which will have the following games which will be shown on the Bulls Masters Facebook and Youtube channels.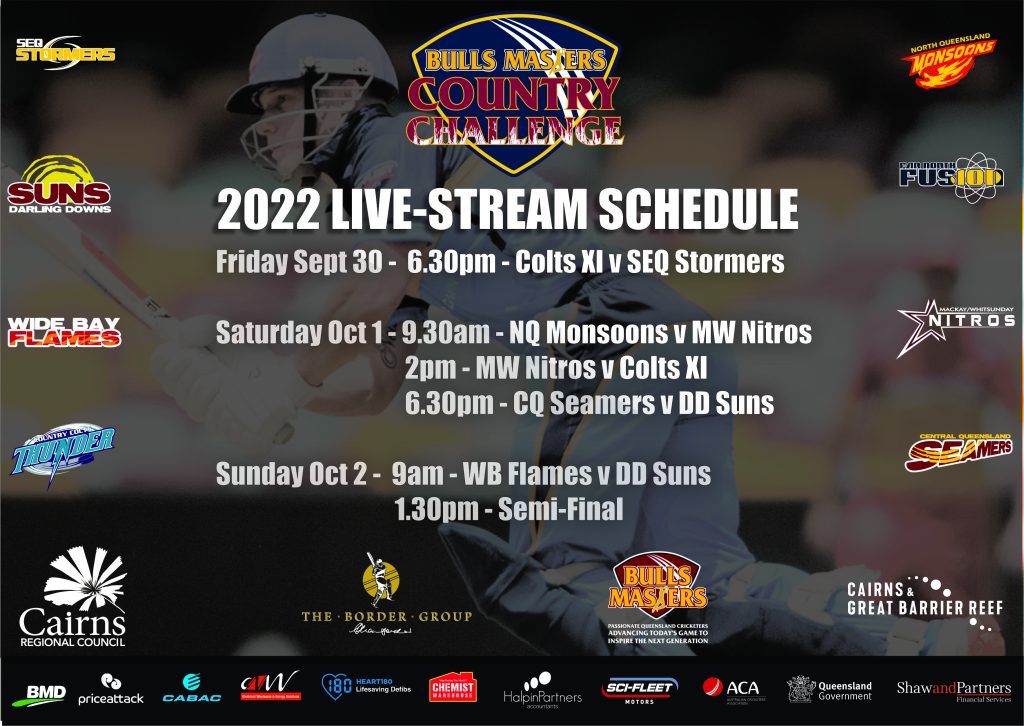 The Bulls Masters Country Challenge is moving to Cairns for the next three years after being held in Bundaberg since 2018.